Develop your intuition, clarify your purpose, supercharge your productivity and reach your full potential.
Experience how your INNER work directly affects our OUTER experiences!
Journey through 3 levels of awareness and self-healing with our new
'intuit and DO IT' Manifesting System
A better life is buried inside of you - I'll show you how to externalize it.
Hello friend,
In today's busyness there is a major need to make sense of our lives, find how we fit in, and to become the persons we were meant to be.
It's not about doing what works for the gurus and others, using your willpower to force things to happen or even trusting your ego and reactive thinking. Miracles, synchronicities, abundance and joyful living requires a more intuitive, holistic, orderly, purposeful, inner and meaningful approach.

Those are natural, minimal effort, paths you want to follow. And those are the things I want to help you do.
I will show you how to naturally work towards significant personal and spiritual growth, and go beyond your present goals and dreams. You CAN experience the shifts in intentions, perspectives and results in your first few weeks of the program and your life will be different.
That's why you need a step by step system to know what to do and what to be aware of as different tools only work for different personality styles and levels of consciousness.
Whatever your life challenges or goals are and even if you are unsure of either, I can help you create a solid foundation for your expansion and ideal expression. For years I have been supporting individuals in clarifying their purpose, life plans and productivity.
Meet John
I've assisted many thousands to grow emotionally, mentally and spiritually. With over 30 years in the person development industry and for the last 17 years, Higher Awareness has offered multi-thousands of members, 30 personal development programs and over 250 unique resources and tools to help them KNOW and GROW themselves. As a Certified Journal Writing Facilitator, Soul-Base-Counsellor and Life Coach I have focused on new ways to enhance intuition and spirituality, raise consciousness and align with manifesting laws. And to do all of this using simple daily disciplines and practices on one-page that greatly enhances who you are and the results in your life.
In this program you will receive the best worksheets and perspectives I know to enhance your willpower, self knowledge, ability to self heal, awareness, intuition, life purpose and how to get the most out of a support group.
To do all that, give yourself permission to participate. Enrol in my new course and I will teach you over 3 months, with 3 emails per week, 3 progressive levels of:
being authentic and in integrity as you reveal your self-sabotaging blocks and life challenges.
using any of 20 ways to heal yourself with the right tool at the right time.
igniting 8 powerful growth exciters all at once - on one page - in 5 minutes per day - using your own Personal Dashboard.
elevating intuition, awareness, soul infusement, and your manifesting ability with two tracking cheat sheets.
anchoring goals and dreams in various ways into your powerful subconscious mind.
going deeper and reaching higher with journal writing, smart COFFEE questions and group work.
replacing old limiting conditioning with holistic, organic Universal Laws and Truisms.
making sense of your life using 3 simple models of life.
And more!
Sign up for the 'intuit and DO IT' Manifesting System right now and you'll receive: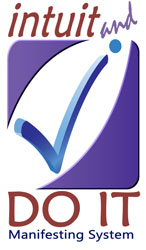 3 emails per week for 3 months to progressively support you to experience 3 levels of awareness, self knowledge, self healing, purpose, manifesting and more... (with worksheets, cheat sheets and reminders)
A Private Co-Creating Community to experience the powerful potential of group work.
A unique Group Coach Approach that allows you to receive everyone's answers to their burning questions (names removed for privacy)
You get ALL this as part of the 'intuit and DO IT' Manifesting System.
Step by step you can do this program and finally watch yourself grow and co-create. And you are not left alone. If you don't LOVE the program for any reason, just tell me within 30 days and I'll give you a 100% refund.
Master navigating your evolving edge of awareness and consciousness.
You can't live a life of your dreams until you know who you are at depth and build a solid, unbreakable foundation ready for exponential expansion. You don't know the magic, coincidences and changes that can happen in your life until you DARE to be AWARE and know who you truly are. Experience quickly for yourself the results and shifts in perspective that start changing your life. Become a master of listening to and acting upon your higher guidance.
What's the alternative?
Spending time and money on what works for the gurus, but not for you. On what fits their style and level of awareness and not yours. Staying stuck in the 95% of what we do, think and say which is unconscious.
Let me help you draw out your own inner wisdom and set powerful intentions so you develop a lifelong resil ience so you can confidently handle most of life's situations.
You have probably been struggling to make sense of your world and how you fit it. To know how to manage life's rollercoaster and still let in life's bigger ideas and callings. I would be thrilled to support your growth journey.
Sign up today by choosing right now from 3 enrollment options.
A MAJOR bonus!
Invest in a one year membership or our monthly Group Coaching program and you will also receive free access to the Higher Awareness 30 programs and over 250 personal and spiritual resources (a $249 value). As needs are uncovered on your journey we have programs and resources to support you through them.
Is it time for change?
This entire program comes with a 100% SATISFACTION GUARANTEE.
If you are not happy with ANY part of the program for ANY reason, just tell us within 30-days and you'll receive a full refund of your last payment- no problem, no hassles, no risk, no worries.
Take the course anytime, from anywhere, from any device! Click your preferred payment option below to register for the 'intuit and DO IT' Manifesting System. I have kept this program affordable so more people can make a difference in their lives and the lives of others.
We highly recommend you take this program at least 3 times. Often to integrate and master one level one needs to master all levels. First focus on a foundation by learning what stops you and then focus on expansion. Clarify your life purpose and then do the program again expressing and living your purpose.
Purchase options - at a glance!
Self Guided
$19/mon.
GOOD DEAL
One year membership
$149/year
GREAT DEAL
Group Coaching
$149
$99/month
BEST DEAL
3 month 'intuit and DO IT' Manifesting System
yes
yes - take the program at least 3 times)
yes
Private Group, self guided
yes
yes
30 e-books and email programs such as know yourself, heal yourself, grow yourself and life purpose - see sidebar for more programs.
yes
yes
Immediate access to ALL of our hundreds of resources
yes
yes
Coach Facilitated Private Group. Get answers to your burning questions.
yes
Click here to order
Click here to order
Click here to order
Join us in awakening to a more meaningful relationship with life.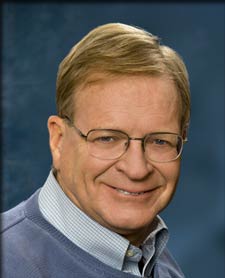 Sincerely,


John Robson
Higher Awareness Inc.
Edmonton, AB Canada

P.S. The day you are different, everything will be different. But how do we change? We simply need to wake up to what's already inside us. It's absolutely magical! And we can show you how to do it!
Join us now. Get access to ALL of our materials. And discover for yourself a whole new world of possibilities.
Our Company
Our Community

Copyright © 1999 - 2017
Higher Awareness, Inc.
#108, 11007 Jasper Ave. Edmonton, AB. Canada T5K 0K6
Phone: 1-780-462-2167 Mountain (GMT-7)
Email: John Robson