The Truth About Personal Development ...
You've become aware of something deeper within yourself, some possibility for living a life of deeper meaning and more wealth and happiness. Maybe you've just come through a difficult transition, death of a loved one, divorce, job loss, mediocrity, and are seeking a better life, one where you aren't just mindlessly repeating old patterns, but really changing and growing.
The truth is, you won't find that path to a better life on your own.
Spiritual teacher Anthony de Mello once said:
"Life is a banquet. And the tragedy is that most people are starving to death."
He also tells this story:
A group of people are travelling on bus through a beautiful country on an wonderful, sunny day. But, all the shades are drawn, it is dark on the bus, and no one has bothered to open the shades. They spend their days squabbling about who has the best place on the bus, who gets to sit up front, who will be applauded, who will be considered. All the while, fighting, squabbling and never looking outside.
Let alone getting off the bus in the first place.
A sad metaphor for the life most people lead.
But, you, as a spiritual traveller, have decided to get off the bus.
And now what?
Think of Dorothy from the Wizard of Oz, her house flying through the tornado, landing in the land of Oz. She knows she's not in Kansas anymore, but where is she? What does she do? Where is her path?
As a person who's woken up, who's gotten off the bus, who's flown through the tornado to another land, what do you do now?
Waking up into Higher Awareness is a lot like Getting off a Bus in a Strange Land Without a Map - You're excited to be there, but have No Idea What to do Next!
When I left the world of engineering to become a guide into the world of spiritual growth and higher awareness, I became captivated by the idea of a path, the journey, a guide - how to help people, like myself, who had 'awakened' to a new world inner world, but had no idea of the path in front of them.
I Dreamed of a Gentle System, a set of Tools and Resources, that would be a Guide to the Inner Journey, that, like the yellow brick road, could serve like a beacon, guiding spiritual travellers on the most exciting journeys of their lives!
Just taking uplifting spiritual courses did not do this for me. Sure, they lifted my spirits and taught me some insights... but after the high of the course, my journey fizzled because I didn't have the daily, step by step tools available to keep me on track in my goal of higher awareness and both spiritual and personal growth.
So I went on a quest to build such a system myself...
I analyzed spiritual teachings that show how to gently open the mind to that change attitudes and beliefs.
I learned the importance of the teaching "Know Thyself" and how sages throughout time have declared this the key to wealth and happiness. The more you know your true self, the more you experience health, abundance, fulfillment and joy!
I watched multiple spiritual teachers as they showed how to understand what stops you from grasping new opportunities in life.
I read voraciously about differences between your personality and your soul, and how you can shift from who you THINK you are to who you REALLY are.
I began testing different methods for developing intuitive and inner awareness, and soon discovered something interesting. Not all 'guide maps' to the inner path are worthwhile pursuing, and there is NO "find your way in a week' magic pill!
In fact, I discovered many 'higher awareness' programs were too much too soon.
... And I quickly realized that if you dived too quick and too deep into spiritual truths, the mind can get overwhelmed, and it can seriously slow down your journey instead of hastening it. You will get too scared and jump right back on that bus!
My serious insight was that I had to design the right tools that would gently keep people on track, that would help THEM uncover their innate inner wisdom - the imagination, creativity and intuition that already lies inside them. Relying too much on 'guru's' or others is actually downright dangerous if you don't know what you're doing… like driving drunk… or not wearing a seatbelt. So, the programs I developed focused intently on helping each person discover for themselves who they really are, their own inner purpose, style, character and inner processes - their souls (we are all unique).
And the inner growth and personal and spiritual development I've seen through this system have been miraculous!
Throughout the years, as these programs have become more and more fine-tuned, the responses have been incredible, and the global outreach and community that the higher awareness programs have supported are growing every day.
And gradually, through ongoing learning, evolving, experimentation, testing and tweaking, I improved my system, the supporting tools and programs... and improved it again... until it grew into a huge library covering a full spectrum of self-development programs.
Today, I'd like to offer you the same glorious advantage - a gentle system, a full spectrum of life-changing self-development programs that will have you discover your authentic self... activate more joy in your life…learn new mind and heart development techniques, and finally stop feeling that you are missing out on the good life.
If you're tired of the pain of not knowing what to do next, feeling cut off from your inner being and all the abundance of life that is always just beyond your reach, you need to pay especially close attention to this.
Introducing The Gift of Higher Awareness ... your Gentle Path and Loving Guide through your Inner Journey ..
The Gift of Higher Awareness is a membership based website that offers unlimited access to our extensive resource library. Pick and choose freely from a wide variety of online workbooks and email programs. Each of these many programs will help you open to new possibilities.

Join our Higher Awareness Membership site, and allow us to be your growth partners, your guides along the journey. We'll show you new ways to look at yourself and life. We offer our members a high level of support, including:
Quality information from a wide range of sources.
Powerful tools and exercises so you can draw out your own inner wisdom.
Ongoing inspiration to help you maintain the consistent attention that's required to change and grow.
Daily support emails to keep you focused, motivated and discipline
Free coaching - John and Patrice answer all emails personally.
Explore this full spectrum of self-development programs that includes...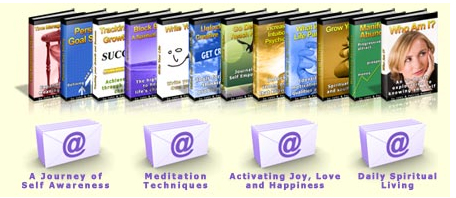 13 workbooks - Know Yourself, Time Management, Goal Setting, Tracking Goals, Self-Healing, Write Your Life Story, Journal Writing, Creativity, Intuition Development, Grow Yourself, Life Purpose and Manifesting Abundance.

17 Email Programs - on Awareness, 7 Smart Questions Series, Meditation, 16 Joy Activators, Developing Consciousness, Spiritual Awareness and Relationships.

250 valuable personal development resources - 100 Intuitive Answer Lists, 18 one page, one hour worksheets, 50 journaling tools and more for more clarity, focus, understanding and deeper experiences.

Intuition Distinctions and Find Your Niche and Passion in Life - recently added programs.

free email coaching - we answer all emails from our members.
All to help you know and grow yourself. At your own pace.
Becoming a member of Higher Awareness lets you pick and choose from 30 online workbooks and email programs. Address your top need now. Then when you're ready, explore something new.
Personal and spiritual growth is a life-long journey. Grow with us, at home or work, at your own pace.
Are you ready? To find the gifts in your pain? To open to perspectives that will change your life? To experience empowered, enlightened living? To bring greater meaning and purpose to your life? Then join us at Higher Awareness now and receive access to ALL of our materials.

"Problems cannot be solved at the same level of
awareness that created them."
-- Albert Einstein

I am amazed at the depth of your commitment to this work, and moved, touched & inspired by your understanding of our human experience. Thank you so much for assisting me in having and experiencing my Life on a new and more powerful level, and enabling me to be a reflection of Freedom and full expression to others that I meet.
~ MJ ~
And When You Join us Today, I'll Be Sure and Include These Valuable Bonuses Designed to Help You Go Deeper and Reach HIGHER - ABSOLUTELY FREE
Journaling for Self Empowerment E-book ($29 value) - 50 journaling tools to draw out your own inner wisdom and
RE-Treat Yourself System ($49 value) - A powerful reminder service to keep you focused, on track, in control and balanced every day, week, month and year.
PLUS - Coming Spring 2015 - our new "intuit and DO IT!" flagship program.

Put Your Life Mission on a POSITIVE TRACK to Lasting Change
You have Nothing to Lose...and a Lifetime of Happiness to GAIN
For only $19 per month... ( $.62 cents/day)

For a one-time payment of $149, you receive a 1 year membership - your investment is just $.41 cents/day.)

NO RISK, Cancel anytime. No Questions Asked. Keep everything you already have... and if you're not satisfied get a full refund...GUARANTEED.

And our truly special offering...
With the one year ($149) membership, you also have access to one-on-one email coaching with me, John Robson. So when you really get stuck, you have an experienced personal development trainer and certified spiritual life coach to support you. I'm here to help you move through your life's deepest challenges and lead the life you were meant to lead. Instantly access your own online personal growth library.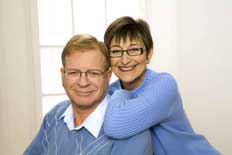 Best wishes on your life journey,




Higher Awareness Inc.

P.S. Just think ... two months from now you may still be wondering who the real you is, or when will I find genuine happiness, confidence, respect. Or...you can be on your way to the life you most desire, feeling inner peace, joy, and revealing that secret vibrant self that you now have the courage to unleash. You decide. You have nothing to lose, because a 100% MONEY BACK GUARANTEE protects you. Click HERE to get started Today.
Our Company
Our Community

Copyright © 1999 - 2015
Higher Awareness, Inc.
#108, 11007 Jasper Ave. Edmonton, AB. Canada T5K 0K6
Phone: 1-780-462-2167 or toll free in N.A. 1-844-828-0740 Mountain (GMT-7)
Email: John Robson