You have done lots of inner work, but your dreams and joy still elude you.

You have a dream or inner calling you want to manifest.

You know you are here to grow and make a difference in other's lives.
And I am here to help you.
I am in awe of individuals committed to working on themselves and wanting to make sense of their world and their place in it.
I admire the risks you take to try new tools and to think new thoughts.
I understand the sacrifices needed to spend time and effort on yourself when others just watch and wonder and often distance themselves from you.
I congratulate you.
And I would like to support you in knowing yourself and creating a solid foundation and a clear plan so your life unfolds in a natural and empowering way.
And you know the journey is not easy.
We each have some healing to do to build a solid foundation to propel ourselves forward. We have new habits and processes to learn to manifest our dreams. The end destination is never 100% clear, but you have faith and trust and are ready to take your next step.
This sense of self knowledge, understanding and purpose is in all of us, and I am pleased to help you draw it out. This has been my passion for over 25 years - to support others in drawing out their own inner wisdom and passion and having the clarity and confidence to move forward.

This is one of the most powerful websites I have ever seen. Please continue to help the people of this planet wake up. I believe you are being inspired by spirit. Thank you for being obedient.
~ CB ~

I am a Chartered Psychologist and psychic. Your site is the most organized, helpful and constructive aid to self-development I have found to date. Thank you for being there!
~ AS ~
Hello. My name is John Robson, founder (with my wife Patrice) of Higher Awareness.com since 1999.
I was fortunate to lead, empower and facilitate over 100 teams and groups and help them be more creative, communicative and have fun doing it. I supported them with organizational and planning processes that fit their styles. When I was a personal development facilitator, I had over 1000 adults through my living room in one year learning and drawing out their own wisdom on dozens of personal and spiritual growth topics.
Build an unbreakable foundation to raise your consciousness and manifest your dreams.
After creating 12 e-books, 18 email programs and 100's of resources for over 7,000 members on our Higher Awareness web site over a 15 year period, we have recently consolidated 'the best of the best' programming materials and tools, into a practical, transformational program - including many new tools to support you in building an unbreakable foundation to raise your consciousness and manifest your desires and dreams.
So if you have read this far and still have that inner knowing that you have gifts, talents and a strong desire to make a difference and touch other's lives, then I would be honoured to work with you. To be your sounding board and answer any questions you have so you are crystal clear.
Our planet's greatest potential
Our planet's greatest potential is to draw out everyone's human potential as we each have a unique service to offer. This would mean so much to me to support hundreds and thousands of committed souls to reach that dream.
And I have realized that the journey cannot be done alone. So to start, we have a private Facebook group to share our needs, ideas and challenges so we can attract like-minded support and collaborators. Heck, I might even be one.
So I invite seekers, change makers and servers like yourself to become crystal clear, rid the road blocks and creatively start your consciousness raising and manifesting journey.
As a minimum we recommend and support you to:
KNOW Yourself, then
HEAL Yourself, then
GROW and EXPAND yourself, and then
EXPRESS your purpose.
On our site you are never left alone.
I am available to answer all questions - personally.
Connect with like minded individuals on our private Facebook group.
Each program has its own support emails to inspire you to completion and integration.

Excellence and Clarity are the words that begin to describe what I see in your writing and in the services you offer -- and SO much is offered; it's strong. ... your work stands out in contrast to anything I've seen on the web. WELL DONE.
~ DM ~

I love your mailings and of the hundreds of things I receive, these are things I always read, never just delete. I am someone who needs these reminders and often, these days, am brought back to some level of sanity and faith. Thank you, again.
~ A ~
Its easy. Here is how it works:
Click on the orange order button below
Go to our extensive membership site and start the Know Yourself Program.
You will be guided as to your next steps.
OR you can take any of our 30 programs on the membership site.
And we have many resources to support you.
Need basic discipline and self control support? - Explore our time management, goal setting and staying on track e-books, resources and coaching questions.
Need clarity about your character, style and purpose and your blocks and how to heal them? -We have a workbook on each of these topics with daily email support.
Need new ways of thinking, being creative, developing your intuition, envisioning your big picture? - We will support you there also.
Open to spiritual growth? - Then checkout our Grow Yourself, Meditation Methods, and Spiritual Development programs so you connect with more meaning and higher guidance.
We also support you to clearly define your passion, niche and ways to monetize your message to the world.

Your approach is right on target for me. After years of this psychology, that philosophy, I've landed at [your] approach that combines spirituality and cognitive psychology. ... hopefully [this] is a growing state of awareness that is catching on worldwide. I believe it is. THX.
~ PN ~

Please keep sending. It feels good to have someone clearing the dark and confused path that we are walking in today's world.
~ R ~
We highly recommend that you join us now. We have kept our monthly and yearly rates low for over 10 years. In August, 2015 our prices increase when we are adding a new "best of our best" KNOW and GROW Yourself series that guides you to:
reveal and heal yourself,
intuit and DO IT! and
live and give.
There will also be more group support and a new option for group coaching. So please join us before our prices increase.
There is so much in our programs, we recommend you take them at least 3 times - as you grow you will have new experiences each time. That is why our best offer is our one year membership.
It is never too late to become who you were meant to be. And you have the committed support of me and your fellow serious seekers.
Join our Higher Awareness Membership site, and allow us to be your growth partners, your guides along the journey. We'll show you new ways to look at yourself and life. We offer our members a high level of support, including:
Quality information from a wide range of sources.
Powerful tools and exercises so you can draw out your own inner wisdom.
Ongoing inspiration to help you maintain the consistent attention that's required to change and grow.
Daily support emails to keep you focused, motivated and discipline
Free coaching - John answers all emails personally.
Explore this full spectrum of self-development programs that includes...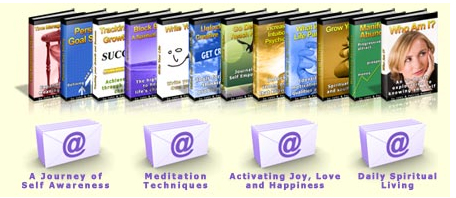 13 workbooks - Know Yourself, Time Management, Goal Setting, Tracking Goals, Self-Healing, Write Your Life Story, Journal Writing, Creativity, Intuition Development, Grow Yourself, Life Purpose and Manifesting Abundance.

17 Email Programs - on Awareness, 7 Smart Questions Series, Meditation, 16 Joy Activators, Developing Consciousness, Spiritual Awareness and Relationships.

250 valuable personal development resources - 100 Intuitive Answer Lists, 18 one page, one hour worksheets, 50 journaling tools and more for more clarity, focus, understanding and deeper experiences.

Intuition Distinctions and Find Your Niche and Passion in Life - recently added programs.

free email coaching - we answer all emails from our members.
All to help you know and grow yourself. At your own pace.
Becoming a member of Higher Awareness lets you pick and choose from 30 online workbooks and email programs. Address your top need now. Then when you're ready, explore something new.
Personal and spiritual growth is a life-long journey. Grow with us, at home or work, at your own pace.
Are you ready? To find the gifts in your pain? To open to perspectives that will change your life? To experience empowered, enlightened living? To bring greater meaning and purpose to your life? Then join us at Higher Awareness now and receive access to ALL of our materials.

"Problems cannot be solved at the same level of
awareness that created them."
-- Albert Einstein

I am amazed at the depth of your commitment to this work, and moved, touched & inspired by your understanding of our human experience. Thank you so much for assisting me in having and experiencing my Life on a new and more powerful level, and enabling me to be a reflection of Freedom and full expression to others that I meet.
~ MJ ~
And When You Join us Today, I'll Be Sure and Include These Valuable Bonuses Designed to Help You Go Deeper and Reach HIGHER - ABSOLUTELY FREE
Journaling for Self Empowerment E-book ($29 value) - 50 journaling tools to draw out your own inner wisdom and
RE-Treat Yourself System ($49 value) - A powerful reminder service to keep you focused, on track, in control and balanced every day, week, month and year.
PLUS - Coming Summer 2015 - our new "KNOW and GROW" flagship program.

Put Your Life Mission on a POSITIVE TRACK to Lasting Change
You have Nothing to Lose...and a Lifetime of Happiness to GAIN
For only $19 per month... ( $.62 cents/day)

For a one-time payment of $149, you receive a 1 year membership - your investment is just $.41 cents/day.)

NO RISK, Cancel anytime. No Questions Asked. Keep everything you already have... and if you're not satisfied get a full refund...GUARANTEED.

And our truly special offering...
With the one year ($149) membership, you also have access to one-on-one email coaching with me, John Robson. So when you really get stuck, you have an experienced personal development trainer and certified spiritual life coach to support you. I'm here to help you move through your life's deepest challenges and lead the life you were meant to lead. Instantly access your own online personal growth library.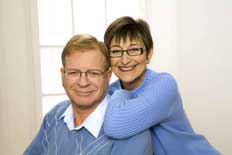 Best wishes on your life journey,




Higher Awareness Inc.

P.S. Just think ... two months from now you may still be wondering who the real you is, or when will I find genuine happiness, confidence, respect. Or...you can be on your way to the life you most desire, feeling inner peace, joy, and revealing that secret vibrant self that you now have the courage to unleash. You decide. You have nothing to lose, because a 100% MONEY BACK GUARANTEE protects you. Click HERE to get started Today.
Testimonials

Daily inspiration is what I need to feel and these quotes deliver! -- JM

Receiving the newsletter is like taking a mini vacation in the midst of a busy day. -- CW

Thank you so much for combining these powerful quotes and insights into your new format. They are more 'user-friendly' -- quick to read and easy to think about for the rest of the day. I look forward to reading your emails and they are helping me ask myself some tough questions about what I want in my life. Great job. Keep it up! -- SM

I really do appreciate your email newsletter. In fact it's the one that I actually wait for every day. You may or may not be aware that your newsletter is more like nourishment for the mind & soul. -- HH

This site has been amazing, it gave me the right response to my feelings and the answers I needed at the time. -- KH

Dear John and Patrice....thanks so much....deeply grateful for the knowledge, wisdom and understanding gained over the period I have been receiving your email. Your work has impacted me in many positive ways.. I look forward daily for your insights. I have nothing but high praises and a sense of deep and profound gratitude for the work you do. I love you both. Have a great day. Blessings -- Peter Leon

This know yourself work book is the most useful tool I have found after years of seeking, counselling and self help. This work must be of divine nature. Upon this discovery I know gratitude....something non existent in my life until now. Thank you. -- RW

I am from Nigeria. Often finding myself dejected with low self esteem, losing hope at times & needing motivation & renewed strength to move on. I must tell you that you've been that source. I sincerely wish to write & appreciate you & your wife for this project. It has tremendously changed lots of things in me for the better. Every one of them has one way or the other taught me lessons & revealed some truths about life. I cant say enough. I cant quantify it enough. I cant thank you enough. Tthank you so very much & keep up the good work. -- A

Your web site and messages are still by far my very favorite things I receive in email. I cannot help but think the thoughts have had a positive influence in my daily living and continued growth over the years. For this I thank you!! God bless!!! -- S

I have just completed Know Yourself...and am feeling very grateful to you for suggesting this particular Workbook. As I worked through the readings and exercises (and I completed them all!), I truly experienced a deeper sense of understanding, knowing, and accepting of "who I am" as habits and patterns were exposed and explored. During the review of my journal notes and worksheets, I was able to see how some of my challenges, fears, and blocks are interrelated, and have become a cycle and a way of life - not one I was very happy with. During the course of the program, we have lost two loving pets and a very close friend. I truly believe that this Workbook was a God Send for me to keep me grounded and present. Having said that, I am ready for Heal Your Life. -- TB

I have just completed Know Yourself...and am feeling very grateful to you for suggesting this particular Workbook. As I worked through the readings and exercises (and I completed them all!), I truly experienced a deeper sense of understanding, knowing, and accepting of "who I am" as habits and patterns were exposed and explored. During the review of my journal notes and worksheets, I was able to see how some of my challenges, fears, and blocks are interrelated, and have become a cycle and a way of life - not one I was very happy with. During the course of the program, we have lost two loving pets and a very close friend. I truly believe that this Workbook was a God Send for me to keep me grounded and present. Having said that, I am ready for Heal Your Life. -- TB

I have been a subscriber of Higher Awareness for a few years now. I always liked the gentle -but profound- touches of awareness it brought to me; like a soft tap on the shoulder that takes your attention to something worth listening to in the middle of the mayhem and -hopefully- resetting the focus of my mind :) Recently though, I am noticing a new element in what I read: "tips", concrete examples, on how to translate into my daily life these beautiful touches of awareness. I find them extremely helpful to really embody the spiritual teachings of Higher Awareness. Thank you. -- NS

Thank you for checking up on my progress. I'm just so amazed by all that I'm learning & becoming. Personal development has always been important. Next to breathing, now it's become my main focus in life. Knowing, and learning the truth about who I am, has restored my self confidence and self awareness at a level it was never at. Before, I didn't always know that I could trust my intuition, nor my innate abilities. Change is good. -- Catolyn

I really enjoy higher awareness. Very helpful, concise and spiritually fulfilling. -- PM

You and John have helped me so much. I would read your daily, weekly, whatever, they were, and it was my lifeline. I want you to know that when I signed up for the lifetime membership, I'd never done anything like that. You had built such trust with me that I signed up and thought, "wow, I can't believe I'm doing this". Even the 19 per month was a huge risk for me for where I was at....thank you for all of the value you've added to my life. -- HC

Higher Awareness has been part of my spiritual life for years now. It is part of my spiritual consciousness. I depend upon the quotes and reflections to help me gain insight into my daily life and choices. -- AN

I am always in awe and very enlightened to read your inspiring essays in my inbox from you. Thanks kindly. -- AP

I wanted to let you know that I so very much enjoy receiving your emails and they always seem to reach me at times when I am gaining similar insights and thoughts which also help act as a guide for my own thinking, feeling and doing. Thank you so much for all your awesome and much appreciated words of wisdom hope and inspiration. -- YP

First, I hold an exceptional amount of admiration for you and I wanted to let you know I love your work in inspiring people's personal and spiritual growth. It's really in alignment with my passion which is self-enlightenment and happy conscious life design! ;) You've really inspired me and I want to thank you for that. -- SW

I was just writing to say thank you. Just a few yrs ago I wrote enquiring about wanting to do the higher awareness and asked about costs. You gave me free access to the material as I was in an absolute financial mess. I am ever so thankful. Fast forward a few years and I have now a job I work two weeks every month and am earning almost $130000 a year and have just moved into my first house that I bought myself :) -- N

I was really depressed with my work life for past couple of months. I enrolled into a self awareness program offered by Higher Awareness and believe me, the program transformed my life, and I am a much happier person now. I suggest people who are facing the same problem, to consider availing the services of Higher Awareness and feel the change. -- JS

Excellence, clarity and perfection are the three key words that explain the Higher Awareness well. I am thankful for all the support and direction that I got during my program with Higher Awareness. Moreover, the daily inspirational quotes are amazingly beneficial to bring out the best in you. Thank you Higher Awareness! -- AS