Who are you - really?
"Life is a banquet. And the tragedy is that most people are starving to death." -- Anthony de Mello
And why are we starving, missing out on the good life?
Because we do not know who we really are.
Because we do not know what we really want.
And because we're not aware of how we cut ourselves off from the riches around and within us. Of how we create our pain.
"Know Thyself." Sages throughout time have declared this the key to wealth and happiness. The more you know your true self, the more you experience health, abundance, fulfillment and joy.
You probably think you know who you are. But do you really?
Do you know what special gifts you bring to the world?
Do you know what stops you from grasping new opportunities in life?
Do you understand the differences between your personality and your soul?
Do you know your life purpose - what life is asking of you right now?
If you can't quickly and confidently answer these questions, then join us at Higher Awareness. Become a member and we'll guide you on the most exciting journey of your life - the journey to discover and be who you really are.
How do you shift from who you THINK you are to who you REALLY are?
With awareness and intuition! All of our many programs will help you become aware of new aspects of who you are. Of what you can be and do. Of what life can be for you. There's a bigger picture to your life.
It simply makes sense:
How can you know what to do in life if you do not know who you are?
How can you relate well to others if you do not have an intimate relationship with yourself?
How can you understand life, if you do not first understand yourself?
This web site offers you the gifts of higher awareness. As a member, you will have access to our extensive resource library. Pick and choose freely from a wide variety of online workbooks and email programs. Each of these many programs will help you open to new possibilities.

Change your perspective and you'll change your life - guaranteed!
We all need help to see ourselves clearly
We don't realize how unconscious we are until someone or something wakes us up to a new reality.
When we don't know who we are, we move through life on auto-pilot. We live by habit, reacting unconsciously to people and events around us. We generally let others tell us what to do.

When we discover who we really are, we take charge. We live with purpose and meaning. We open to the gifts in every moment. We uncover our innate inner wisdom - the imagination, creativity and intuition that already lie inside us.
Allow us to be your growth partners. We'll show you new ways to look at yourself and life. We offer our members a high level of support, including:
Quality information from a wide range of sources.
Powerful tools and exercises so you can draw out your own inner wisdom.
Ongoing inspiration to help you maintain the consistent attention that's required to change and grow.
Daily support emails to keep you focused, motivated and discipline
Free coaching - John and Patrice answer all emails personally.
All to help you know and grow yourself.
Becoming a member of Higher Awareness lets you pick and choose from over 25 online workbooks and email programs. Address your top need now. Then when you're ready, explore something new.
Personal and spiritual growth is a life-long journey. Grow with us, at home or work, at your own pace.
Are you ready? To find the gifts in your pain? To open to perspectives that will change your life? To experience empowered, enlightened living? To bring greater meaning and purpose to your life? Then join us at Higher Awareness now and receive access to ALL of our materials.

Rediscover yourself in a whole new way.
You may want to begin your journey to self-understanding and self-acceptance with our workbook, 'Who am I? An in-depth exploration to KNOW YOURSELF.'
Download this workbook to find your own answers to 'Who Am I?' Uncover:
insights into your life lessons and unresolved shadows -- what to heal.
a sense of your life purpose, soul essence and personality skills -- what to express and aspire to.
more awareness of how personality and soul interact -- how your life unfolds.
insights into your next best growth step -- where you are going.
a new perspective on your life journey -- all in your own words.
Are you ready to KNOW your authentic self?

And at any time...
Choose from a wide range of online workbooks and programs that show you how to:
Get control with time management and goal setting programs,
Solve problems and bust through blocks,
Develop creativity and intuition,
Explore your life purpose and spirituality,
Manage money and create prosperity and abundance,
And more.
A Higher Awareness membership gives you ALL of the following for one reasonable membership price:
25 KNOW and GROW Yourself workbooks and email programs to raise your physical, emotional, mental and spiritual awareness.
daily support emails to help you experience more each day.
100 intuitive resource lists to help you answer the questions of your life.
hundreds of tools and exercises for more clarity, focus, understanding and deeper experiences.
free coaching - we answer all emails from our members.
"Problems cannot be solved at the same level of
awareness that created them."
-- Albert Einstein

I am amazed at the depth of your commitment to this work, and moved, touched & inspired by your understanding of our human experience. Thank you so much for assisting me in having and experiencing my Life on a new and more powerful level, and enabling me to be a reflection of Freedom and full expression to others that I meet.
~ MJ ~
*** Special Bonus offers:
Go deeper... Reach higher... Journaling for Self Empowerment E-book ($29 value) - 50 journaling tools to draw out your own inner wisdom and
RE-Treat Yourself System ($49 value) – A powerful reminder service to keep you focused, on track, in control and balanced every day, week, month and year.

Explore this full spectrum of self-development programs that includes...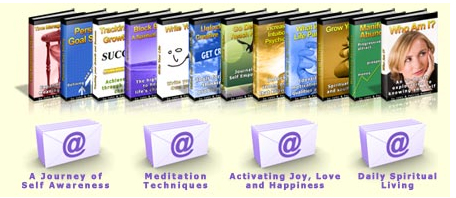 12 workbooks - Know Yourself, Time Management, Goal Setting, Tracking Goals, Self-Healing, Write Your Life Story, Journal Writing, Creativity, Intuition Development, Grow Yourself, Life Purpose and Manifesting Abundance.

16 Email Programs - on Awareness, 7 Smart Questions Series, Meditation, 16 Joy Activators, Developing Consciousness, Spiritual Awareness and Relationships.

250 valuable personal development resources - 100 Intuitive Answer Lists, 18 one page, one hour worksheets, 50 journaling tools and more.
Put Your Life Mission on the FAST TRACK to Lasting Change
You have Nothing to Lose...and a Lifetime of Happiness to GAIN
For only $19 per month... ( $.62 cents/day)


For a one-time payment of $149, you receive a 1 year membership (Winter 2015 Special - 15 months for the price of 12 till Mar. 31) - your investment is just $.33 cents/day.)

NO RISK, Cancel anytime, No Questions Asked. Keep everything you already have... and if you're not satisfied get a full refund...GUARANTEED.

And our truly special offering...
With the one year (with 3 bonus months till Mar. 31, 2015) ($149) membership, you also have access to one-on-one email coaching with me, John Robson. So when you really get stuck, you have an experienced personal development trainer and certified spiritual life coach to support you. I'm here to help you move through your life's deepest challenges and lead the life you were meant to lead. Instantly access your own online personal growth library.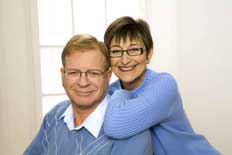 Best wishes on your life journey,




Higher Awareness Inc.

P.S. Just think ... two months from now you may still be wondering who the real you is, or when will I find genuine happiness, confidence, respect. Or...you can be on your way to the life you most desire, feeling inner peace, joy, and revealing that secret vibrant self that you now have the courage to unleash. You decide. You have nothing to lose, because a 100% MONEY BACK GUARANTEE protects you. Click HERE to get started Today.
P.S. Not yet ready to make this self development commitment to yourself? Then get to know us by experiencing our free 4 Know Yourself quizzes. Discover who you truly are.
Our Company
Our Community

Copyright © 1999 - 2015
Higher Awareness, Inc.
#108, 11215 Jasper Ave. NW Edmonton, AB, Canada T5K 0L5
Phone: 1-780-462-2167 or toll free in N.A. 1-877-387-8136 Mountain (GMT-7)
Email: John Robson