Are you fed up with seeking empowerment
and ready to actually live it?
As a personal and/or spiritual growth junkie or, more accurately, an evolutionary being, you love nothing more than to immerse yourself in an inspirational book. Hours of online videos with masters who share the secrets of freedom and fulfillment nurture you more fully than food.
But late at night or even smack dab in the middle of the day, do you sink into feelings of longing and emptiness? You know something important is missing from your life, though you can't quite define what that is.
You're really frustrated that your searching hasn't delivered the joy and meaning those enlightened teachers promise is available to us all.
In disappointment and even despair, you may wonder, "What's wrong with me that confidence and happiness always elude my grasp?"
There's definitely nothing wrong with you and you can prove this to yourself.
You could be a perfect match for Higher Awareness if:
Your desire for change runs so deep that you are willing to commit to daily discipline to explore your own true nature - to move the theory into your own direct experience. To move out of your head and into your heart.
You are willing to shift your attention from the teachings of others to uncover your own truth and inner guidance.
You can muster the courage to be honest with yourself, vulnerable and authentic, to acknowledge your limitations, your values and your immense gifts and potential… to experience new ways of being.
You possess the patience and perseverance to follow a path long enough to allow change to manifest.
We're pleased to meet you!
We are John and Patrice Robson, founders of Higher Awareness. We chose the name 'Higher Awareness' 15 years ago before we were even fully aware of how passionate we are about raising consciousness of individuals and humanity!
It thrills us to see people's eyes light up when they open to a new way of being in life that breaks through limitations.
We believe that every single being on this planet already possesses everything they need to live rich and fulfilling lives. It's our mission to spread not only the word but the tools to bring everyone's brilliance to life.
How we can help you experience real change...
At Higher Awareness, we know that personal change doesn't come easily. We also know that personal change is guaranteed when we consistently build awareness of who we are and how we do life.
When we stop and pay attention, our conscious attention reveals and releases subconscious beliefs and habitual patterns that keep us stuck. When we explore inside, we can clarify and create what we really want for ourselves. And we will show you how.
We offer:
A rich treasure chest of 13 e-books, 17 email programs and over 250 resources and tools to uncover your own truth so you learn to trust yourself and allow your innate wisdom to shine.
Daily email reminders in every program to make it easy to build the daily discipline that brings dramatic results over time.
Powerful perspective shifters to open your eyes to exciting new possibilities!
And best of all, access to our new 6 month flagship program - intuit and DO IT! coming in early fall.
We could be online soul mates...
Higher Awareness would love to work with you if:
You love to journal and meditate and you aren't afraid to spend time alone in self-reflection
Feeding your soul is just as important as feeding your tummy; and,
You care about the well-being of others and have a sense that there's something more that you are 'supposed' to be doing.
Intrigued? See for yourself!
Sign up below to receive our free Feeling Finder series and explore shifting from negative to positive thinking and from reactive emotions to more loving feelings.
Or take our free personality quiz and know more about your character and how you do life.
Explore your present interest through our program links in the right margin.
Or, if you're ready to jump right into knowing and growing yourself, we would love to welcome you as a new member. .
Join us for a life time of growth and support. It is never too late to know and grow yourself and to change and make a difference. Join us today.
Higher Awareness is a membership site.
Changing our outlook and behavior takes time. We'll guide you step by step to make this the best year of your life - so far! If you are truly committed to your own personal growth, invest in an annual membership for only $149 or for only $19/month, you can still access all of the resources on our site.

You are fully protected by our 100%, no risk money-back guarantee. Try us out and if you're not satisfied, just email us and we'll refund your last payment - no questions asked.
What do you have to lose?
No, let's reword this...
Imagine what you have to gain!
If you aren't happy with your life, if you know that so much more is possible for you, then please take a chance with our programs.
Building self awareness has made such a difference in our lives and for the thousands of our members who have explored and tested its power to bring change. We know you will benefit too. So please join us.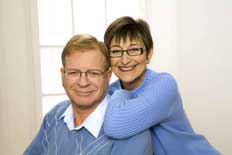 Best wishes on your life journey,
John and Patrice Robson
Higher Awareness Inc.
P.S. Not yet ready to make this self development commitment to yourself? Then get to know us by experiencing our popular Feeling Finder page below. Discover for yourself just how easy and empowering it can be to shift your perspectives.



Understand and expand your
feelings and reactive emotions and
your ways of thinking plus
receive our Inner Journey messages.
Our Company
Our Community

Copyright © 1999 - 2014
Higher Awareness, Inc.
#108, 11215 Jasper Ave. NW Edmonton, AB, Canada T5K 0L5
Phone: 1-780-462-2167 or toll free in N.A. 1-877-387-8136 Mountain (GMT-7)
Email: John Robson