Home <-- Grow Yourself <-- Consciousness Journey
Models of Consciousness
An email series exploring the life journey
"There is nothing with which every man is so afraid
as getting to know how enormously much
he is capable of doing and becoming." -- Soren Kierkegaard
Serious about opening up to new and higher perspectives?
We are all on a journey - a journey through life - a consciousness journey. A journey of enhancing our ability to connect, love, think, intuit, attract and serve the needs of others.
Sometimes we have to see the same message many times from different perspectives, as most of these popular consciousness models say the same thing just in different words.
The more you think about a consciousness model over a few days, the more your mind starts to work at different levels and open new channels. You will notice things fit together easier and for clearer reasons.
These models explores the many ways humanity is evolving. Reflecting on these 'Models of Consciousness ' you will be able to:
grasp a bigger picture of how you fit into the world
make more sense of what happens in your life
connect more fully with your purpose and what gives you meaning
develop your higher, intuitive, abstract, conceptual mind
clarify your next growth steps
To get the most from the emails, reflect on them and write a line or two about which part of the path you have traveled, which part you are now on and the part to which you aspire. On any journey, it is important to know where you have been, where you are now and where you are going. Thinking about your past, present and future will help you integrate your experiences.
' Models of Consciousness' offer levels of distinction and growth as follows:
7 Levels of Consciousness
4 Levels of Learning
7 Chakras
7 Levels of physical, emotional and mental sensing
Meditation Techniques
6 Levels of Love, Will and Knowledge
10 Spheres of the Kabalah
Desires and Needs, Inner and Outer
9 Cycles of Life - Numerology
12 Signs of the Zodiac
... and more
Receive 2 'Models of Consciousness' emails each week for 8 weeks. Watch your thinking and motivation change as you integrate higher concepts of who you are.
"We need to learn to set our course by the stars,
not by the lights of every passing ship."
-- Omar Nelson Bradley
Explore this full spectrum of self-development programs that includes...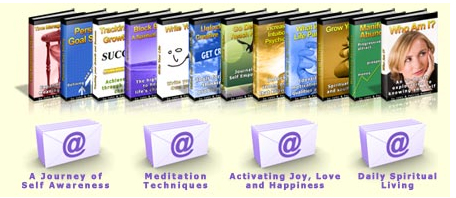 12 workbooks - Know Yourself, Time Management, Goal Setting, Tracking Goals, Self-Healing, Write Your Life Story, Journal Writing, Creativity, Intuition Development, Grow Yourself, Life Purpose and Manifesting Abundance.

16 Email Programs - on Awareness, 7 Smart Questions Series, Meditation, 16 Joy Activators, Developing Consciousness, Spiritual Awareness and Relationships.

250 valuable personal development resources - 100 Intuitive Answer Lists, 18 one page, one hour worksheets, 50 journaling tools and more.
Put Your Life Mission on the FAST TRACK to Lasting Change
You have Nothing to Lose...and a Lifetime of Happiness to GAIN
For only $19 per month... ( $.62 cents/day)


For a one-time payment of $149, you receive a 1 year membership (Winter 2015 Special - 15 months for the price of 12 till Mar. 31) - your investment is just $.33 cents/day.)

NO RISK, Cancel anytime, No Questions Asked. Keep everything you already have... and if you're not satisfied get a full refund...GUARANTEED.

And our truly special offering...
With the one year (with 3 bonus months till Mar. 31, 2015) ($149) membership, you also have access to one-on-one email coaching with me, John Robson. So when you really get stuck, you have an experienced personal development trainer and certified spiritual life coach to support you. I'm here to help you move through your life's deepest challenges and lead the life you were meant to lead. Instantly access your own online personal growth library.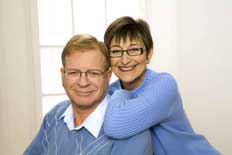 Best wishes on your life journey,




Higher Awareness Inc.

P.S. Just think ... two months from now you may still be wondering who the real you is, or when will I find genuine happiness, confidence, respect. Or...you can be on your way to the life you most desire, feeling inner peace, joy, and revealing that secret vibrant self that you now have the courage to unleash. You decide. You have nothing to lose, because a 100% MONEY BACK GUARANTEE protects you. Click HERE to get started Today.
Our Company
Our Community

Copyright © 1999 - 2015
Higher Awareness, Inc.
#108, 11007 Jasper Ave. Edmonton, AB. Canada T5K 0K6
Phone: 1-780-462-2167 or toll free in N.A. 1-844-828-0740 Mountain (GMT-7)
Email: John Robson