Self development programs that will help you
break out of old self-sabotaging patterns!
You only need your own personal development
plan and our programs and reminders to know,
heal and expand to higher levels.
FEELING STUCK ON YOUR LIFE JOURNEY?
You've read lots of books and taken courses, but you're still not where you want to be?
You thought you'd changed but now you're back in the same old struggles?
You feel trapped in inertia, victimhood and mental clutter?
And yet you are determined - perhaps even desperate - to change?
Here is a hint...
A large building needs a solid foundation.
A rocket needs a stable launching pad.
And we humans need a firm grasp of who we are before we can confidently move forward into success, happiness and peace of mind.
You may think you know who you are, but can you confidently speak about your character, skills, habits, challenges, style, purpose and desires? If not, it's time to truly know yourself.
We can guide you to explore and define who you really are and what you want. Only when you know yourself, will you grow yourself - that's our promise!
We offer over 30 programs and hundreds of resources - a lifetime of inner learning to enable you to overcome obstacles and experience new and greater levels of success.
A little mistake that cost me years of my life.
Life is a journey and like many people I got ahead of myself. If you were like me, you never got the 'how to do life book' at school. My ego launched me too quickly into responsibility and I was biting off more than I could chew. I hadn't taken the time to build a clear understanding of my character, values, weaknesses and aspirations. It took years and some steps backwards before I woke up to what I needed.
ADVICE TO SEEKERS WHOSE LIVES ARE NOT CHANGING - FROM A FELLOW SEEKER.
If you were to do one thing to grow and change - this is it:
Know yourself - know who you are -- in greater and greater depth.
Know how you process life.
Know your inner potentials, motivations and purpose.
Know what blocks you.
To the degree that you know yourself, you will grow yourself.
If you were to do a second thing - this is it:
Know how to heal yourself so you can recognize and clear the limiting beliefs that continually sabotage your sincere intentions and efforts to move forward. As you clear old thinking patterns that no longer serve you, you will naturally express your unique character, style and purpose.
If you are willing to shift your perceptions, you will change the quality of your life.
Refuse to be a victim -- take responsibility for your experience -- and your life will transform.
Knowing and healing yourself creates a solid foundation for harvesting the greatest rewards of your life.
GREATEST GOLD-MINE OF EASY "new tools for new times" EVER CRAMMED INTO ONE WEB SITE
No matter where you are now on a scale of knowing who you are and how you do life, Higher Awareness can help. We offer a complete range of over 30 character, skill and spiritual development programs to support you to:
Take control by more effectively managing your time and goals so you achieve the results you are hoping for
Release negative emotional reactions and old ineffective thinking
Stimulate your mind, creativity and intuition so you know how to trust yourself
Explore spirituality or the bigger picture of your life.
For over 15 years we have been developing NEW tools and ways of thinking that will GET YOU THE RESULTS YOU WANT.
Don't let mediocrity or chaos "put out your fire"
We may think we should know how to manage our lives. But as I said earlier, no one ever gave us a 'how to do life' manual when we were growing up. Wouldn't you like to have one now? It's here for you!
Sometimes we need others to introduce us to new ways of thinking. We would love to be your growth partners to assist you with this.
Here's the unique recipe we can offer you:
A full breadth of programs (about 30 and increasing) and hundreds of resources (lists, tools, questions, quotes, videos, worksheets) covering the full, life-long, human growth journey. A Higher Awareness membership gives you access to everything.
You'll gain exciting new insights as you explore "Who am I?" Sages throughout time have declared "Know Thyself" to be the key to wealth and happiness. The more you are aware of your true self, the more you experience health, abundance, fulfillment and joy.
You'll find your own answers to the questions of your life. Our personal and spiritual growth programs are full of powerful tools, exercises and perspectives that will draw out YOUR own inner wisdom. Each of us walks a different path. Build more self trust. Your unique answers will map out the path that's best for you.
You'll receive daily support. You are never left on your own. Change requires ongoing attention. With all Higher Awareness programs you get daily email support to inspire, remind and support your completion of programs. Our members consistently tell us that our daily support emails make a major difference in their lives.
You will discover the gifts of higher awareness. Self awareness is fundamental to personal and spiritual growth. Only with self awareness can we penetrate blocks and pains and expand into expressing and living our potential. Change your perspective and you'll change your life.
You receive free personal coaching as we answer all emails!
Still not sure?
YOU NEVER SAW SUCH LETTERS AS Patrice AND I GOT ABOUT OUR Programs
"
Excellence and Clarity are the words that begin to describe what I see in your writing and in the services you offer -- and SO much is offered; it's strong. ...
your work stands out in contrast to anything I've seen on the web
. WELL DONE.
"
~ DM ~
"
I have only been a member for a short time, but... this is
the absolute best value on the Internet today!
... there are folks out there in personal development who do 1/2 as good of a job and charge easily 5x what you charge for a year for one seminar!!! You guys are terrific! Over the last two years I have had to rebuild my entire life, and it has been horribly difficult. I have a wonderful therapist, but that simply is not enough...Your website is an answer to my prayers.
"
~ KC ~
For more Higher Awareness Testimonials...
Become a member of Higher Awareness now... and FEEL the new you and the life YOU DESIRE
At NO RISK this full spectrum self-development membership program includes...
A Total of 12 workbooks - Learn at home, or anywhere you want...and at your own pace.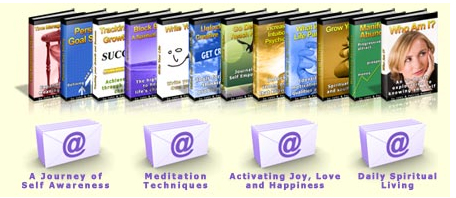 Each book is a $39 value.
Know Yourself - discover the Authentic YOU
Time Management - make the most of your life
Goal Setting - achieve your highest potential
Tracking Goals - be inspired by each success
Self-Healing - build lasting self-esteem
Write Your Life Story - master 10 easy self-understanding tools
Journaling - connect with your deepest self, enhance awareness
Creativity - maximize your imagination and attract what you desire
Intuition - trust and unleash your own inner wisdom
Grow Yourself - enjoy the moment while you create your future
Life Purpose - live your legacy
Manifesting Abundance - break free of your financial prison
Total Value $468
Throughout your Journey we will guide you with 16 Email Programs (valued at $9 each) all custom fitted to support the uniqueness of each program and keep you inspired and on course.
Total Value $144
Add in 251 valuable personal development resources
100 Intuitive Answer Lists - you'll trigger new thoughts and big ideas
18 one page, one hour worksheets - your life skills sharpen
50 journaling tools - form a relationship with your mind, be at peace
46 quotes - Be inspired, become the unstoppable YOU
37 smart questions sets - your self-trust grows and perspectives expand
Total = 251 FREE resources ensuring you Live Your Highest Self.
Total Value $700
HigherAwareness Full Spectrum Life Transformation Membership...Value $1,312
For only $19 per month
Put Your Life Mission on the FAST TRACK to Lasting Change
You have Nothing to Lose...
and a Lifetime of Happiness to GAIN

At no risk - Access the "HigherAwareness" membership program and peruse the entire site. If you decide HigherAwareness is not for you, you can cancel at any time.
At $19 month, assuming membership for a year, your investment in discovering your true self and a happier life is only $.62 cents/day - less than half a cup of bad coffee.
"I am amazed at the depth of your commitment to this work, and moved, touched & inspired by your understanding of our human experience. Thank you so much for assisting me in having and experiencing my Life on a new and more powerful level, and enabling me to be a reflection of Freedom and full expression to others that I meet." -- MJ
Instantly access your own personal development workbooks and online personal growth library.
Allow us to guide you to greater awareness and reach your life's highest potential.
Don't put your highest desires on hold another day. You can cancel at any time.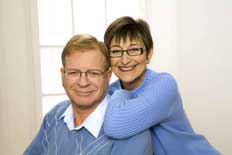 Best wishes on your life journey,



John and Patrice Robson
Higher Awareness Inc.





P.S. The real value of this incredible full spectrum self-awareness, self-development program...is in what you will achieve by participating and practicing the exercises inside.

All we ask is you do the exercises and please share your successes with us.

P.P.S. Sign up for the "Inner Journey" inspirational messages, tips, and quotes...please enjoy them, they're FREE.