Personal Development Home <-- Spiritual Development <-- Finding Life Purpose
7 Easy Steps to Reveal
Your Life's Greater Purpose
It is never too late to become who you were meant to be!

First take our quick, free life purpose test. What is your higher self asking of you?
This life purpose test will clarify your higher spiritual and soul purpose.
Take this quiz today and gain insights into your heart's desire and who you are meant to be.
Do you sense or long for a higher calling?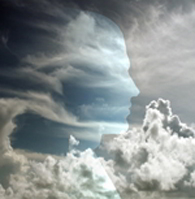 If you wonder if there's still more you can get from your life...
If you rate your life as mediocre and deeply desire more meaning, passion and fulfilment...
Or if you are simply losing the will, energy and inspiration to live life to the fullest...
Then it's time for you to get in touch with what's truly meaningful for you. Our online Life Purpose Workbook can help and here's why!
We will show you how aligning with your deepest reasons for being opens you to more confidence, clarity and miracles.
When you learn how to tap into your rich reserves of energy, personal power and passion, your life will begin to flow in new and delightful ways.
It's never too late to know your place in the universe. At Higher Awareness you will discover how to maximize all of your potentials and begin living a happier and more meaningful life.
Welcome, friends. My name is John Robson...
For 20 years I progressed consistently from an engineer to a project manger to a general manger. I progressed from being a cog in big company to being a major player in smaller companies. I progressed from managing technology to managing people, ideas and marketing. But I still did not have a strong sense of life direction and purpose.
Today I am on purpose and have my own company and I help thousands of others like yourself, connect with their gifts, personal style and higher purpose so they can have more joy and meaning.

Thank you so much for sharing your knowledge and insight! I have never before encountered anything that has allowed me to see in such a crystal clear way what I am meant to do with my life. It's obvious that you are truly living your life's purpose. God Bless!
~ CC ~
With this downloadable 'Finding Your Life Purpose' workbook you will experience:
7 unique intuitive tools that will draw out your natural place in humanity
distinguish your personality purpose from your soul or spiritual purpose
your own personal mission statement and tap into the confidence to pursue it
how to anchor your vision and life purpose statement so it becomes part of you and naturally unfolds in your life.
With this 'Finding Your Life Purpose' workbook you will also receive 30 daily inspirational, informative emails to keep you on track and committed till you have completed the program.
Live Life on YOUR terms!

We recommend that you commit your first few months at Higher Awareness to knowing yourself, healing yourself and what blocks you and creating a clear, well thought out, personal development life plan. The more you intimately know and heal your blocks, know your character and know your purpose, the more you grow in integrity, clarity and meaningful fulfillment.
If you are intrigued with the idea of finding your life purpose, this is a sure sign that you are ready to consciously live your greatest potential. And when you are clear about your life purpose, you will have all the support you need right here at Higher Awareness to heal what stops you, build stronger character and skills, and manifest what you want in life.
Out of this comes your Strategic Personal Life Plan and your Short Term Action Plan.
You also have access to everything on the site -- over 20 programs and 250 resources. You will instantly have your own personal growth library!
You will have empowered yourself to Draw out the Destiny YOU Desire - the hidden potentials and purpose that await you.

Your programs are wonderful!!! I am getting closer to figuring out who I am and my purpose, thanks to the workbooks and the help in finding the right questions to ask. I am so glad I found Higher Awareness.
~ LS ~
Explore this full spectrum of self-development programs that includes...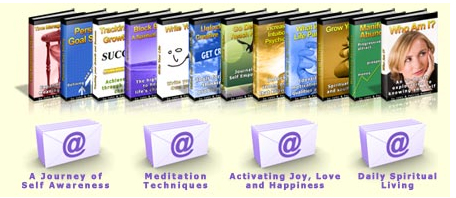 12 workbooks - Know Yourself, Time Management, Goal Setting, Tracking Goals, Self-Healing, Write Your Life Story, Journal Writing, Creativity, Intuition Development, Grow Yourself, Life Purpose and Manifesting Abundance.

16 Email Programs - on Awareness, 7 Smart Questions Series, Meditation, 16 Joy Activators, Developing Consciousness, Spiritual Awareness and Relationships.

250 valuable personal development resources - 100 Intuitive Answer Lists, 18 one page, one hour worksheets, 50 journaling tools and more.
Put Your Life Mission on the FAST TRACK to Lasting Change
You have Nothing to Lose...and a Lifetime of Happiness to GAIN
For only $19 per month... ( $.62 cents/day)


For a one-time payment of $149, you receive a 1 year membership (Winter 2015 Special - 15 months for the price of 12 till Mar. 31) - your investment is just $.33 cents/day.)

NO RISK, Cancel anytime, No Questions Asked. Keep everything you already have... and if you're not satisfied get a full refund...GUARANTEED.

And our truly special offering...
With the one year (with 3 bonus months till Mar. 31, 2015) ($149) membership, you also have access to one-on-one email coaching with me, John Robson. So when you really get stuck, you have an experienced personal development trainer and certified spiritual life coach to support you. I'm here to help you move through your life's deepest challenges and lead the life you were meant to lead. Instantly access your own online personal growth library.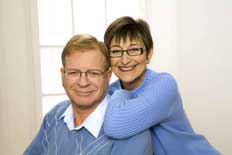 Best wishes on your life journey,




Higher Awareness Inc.

P.S. Just think ... two months from now you may still be wondering who the real you is, or when will I find genuine happiness, confidence, respect. Or...you can be on your way to the life you most desire, feeling inner peace, joy, and revealing that secret vibrant self that you now have the courage to unleash. You decide. You have nothing to lose, because a 100% MONEY BACK GUARANTEE protects you. Click HERE to get started Today.
Our Company
Our Community

Copyright © 1999 - 2015
Higher Awareness, Inc.
#108, 11215 Jasper Ave. NW Edmonton, AB, Canada T5K 0L5
Phone: 1-780-462-2167 or toll free in N.A. 1-877-387-8136 Mountain (GMT-7)
Email: John Robson