Personal Development Home <-- Emotional Development <--Write Your Life Story
Write your life story and make sense of life changes
Discover more about yourself and your evolving potential
with our online workbook that will show you
how to write your story.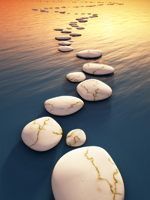 Reflect on your life story...
Have you ever really examined the story of your life?
What primary plots have threaded their way through the years?
What's the bigger picture of the many pieces that have interlocked so far?
Hi. We're John and Patrice Robson and we welcome you to Higher Awareness.
Mark Rutherford has said, "A true knowledge of ourselves is knowledge of our power."
With our online workbook, we invite you to learn how to write your life story so you glimpse deeper meanings about who you are and why you're here. You will receive:
10 easy-to-use self understanding tools to lay the groundwork for your own short auto-biography
Guidance in creating a history map
5 important questions to own your life
9 approaches to writing your life story
22 tips for creating your writing strategy
5 writing tools to add more depth and interest
This process of self-discovery can powerfully bring you meaning and ownership to the story of your life. It will help you identify your life themes and clarify your life purpose and direction.
"The true profession of man is to find his way to himself."
-- Hermann Hesse

I've been a member of Higher Awareness for a couple of months now. I discovered your website at a time in life when I needed to find that light at the end of the tunnel. I am so thankful I joined. I've learned so much about myself. This program works for me and I feel really good about it and myself. I'm learning to be more accepting of myself, which has always been my biggest block.
~ JM ~
Receive this 'Write Your Life Story' workbook and so much more...
as a member of Higher Awareness
Explore this full spectrum of self-development programs that includes...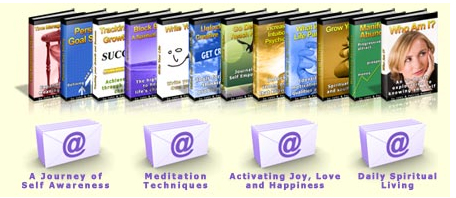 12 workbooks - Know Yourself, Time Management, Goal Setting, Tracking Goals, Self-Healing, Write Your Life Story, Journal Writing, Creativity, Intuition Development, Grow Yourself, Life Purpose and Manifesting Abundance.

16 Email Programs - on Awareness, 7 Smart Questions Series, Meditation, 16 Joy Activators, Developing Consciousness, Spiritual Awareness and Relationships.

250 valuable personal development resources - 100 Intuitive Answer Lists, 18 one page, one hour worksheets, 50 journaling tools and more.
Put Your Life Mission on the FAST TRACK to Lasting Change
You have Nothing to Lose...and a Lifetime of Happiness to GAIN
For only $19 per month... ( $.62 cents/day)


For a one-time payment of $149, you receive a 1 year membership (Winter 2015 Special - 15 months for the price of 12 till Mar. 31) - your investment is just $.33 cents/day.)

NO RISK, Cancel anytime, No Questions Asked. Keep everything you already have... and if you're not satisfied get a full refund...GUARANTEED.

And our truly special offering...
With the one year (with 3 bonus months till Mar. 31, 2015) ($149) membership, you also have access to one-on-one email coaching with me, John Robson. So when you really get stuck, you have an experienced personal development trainer and certified spiritual life coach to support you. I'm here to help you move through your life's deepest challenges and lead the life you were meant to lead. Instantly access your own online personal growth library.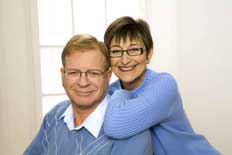 Best wishes on your life journey,




Higher Awareness Inc.

P.S. Just think ... two months from now you may still be wondering who the real you is, or when will I find genuine happiness, confidence, respect. Or...you can be on your way to the life you most desire, feeling inner peace, joy, and revealing that secret vibrant self that you now have the courage to unleash. You decide. You have nothing to lose, because a 100% MONEY BACK GUARANTEE protects you. Click HERE to get started Today.
Our Company
Our Community

Copyright © 1999 - 2015
Higher Awareness, Inc.
#108, 11007 Jasper Ave. Edmonton, AB. Canada T5K 0K6
Phone: 1-780-462-2167 or toll free in N.A. 1-844-828-0740 Mountain (GMT-7)
Email: John Robson