Intuitive Choice and Answer Lists
Intuitive Choice and Answer Lists offer a rich collection of ideas to support us in problem solving, decision making, creativity and deeper understanding. Too often, we get stuck in habitual thinking patterns and we can't find new ideas, options or solutions. Now, our lists give you may options, ideas, choices and triggers to help you answer the questions and needs in your life.
Invite your intuition to help you find the answers that are best for you! Quickly scan the list below and watch for any items that grab your attention in some way. If you are open and receptive, your intuition will flag items that deserve your attention. Mark the items that 'resonate' with you, then logically pick out the top 7 of them for further exploration.
This is one of over 90 Intuitive Choice and Answer Lists
Values, Qualities and Virtues - A List of Choices
abundance
acceptance
achievement
adventure
aesthetics
appreciation
authenticity
balance
beauty
bliss
caring
cheerfulness
clarity
commitment
communication
compassion
co-operation
confidence
connection
contentment
courage
courtesy
creativity
daring
dedication
detachment
determination
devotion
diligence
discipline
discernment
discrimination
empathy
empowerment
energy
enthusiasm
excellence
faith

flexibility
forgiveness
freedom
friendship
fun
generosity
gentleness
good will
grace
gratitude
growth
harmlessness
harmony
healing
health
honesty
hope
humanitarianism
humility
humour
idealism
inclusiveness
insight
integrity
intelligence
intimacy
introspection
intuition
joy
justice
kindness
knowledge
leadership
love
loyalty
maturity
mercy
moderation

openness
order
passion
patience
peace
perseverance
positive outlook
power
prosperity
purity
purpose
recognition
respect
responsibility
reverence
righteousness
sacrifice
self confidence
serenity
service
sharing
silence
spirituality
spontaneity
strength
support
surrender
tolerance
trust
trustworthiness
truth
understanding
union
unity
wisdom
wonder
Check out our other 90 Intuitive Choice and Answer Lists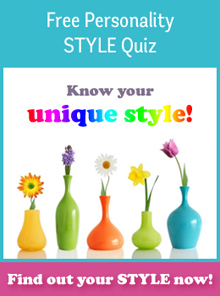 I have only been a member for a short time, but... this is the absolute best value on the Internet today! ... there are folks out there in personal development who do 1/2 as good of a job and charge easily 5x what you charge for a year for one seminar!!! You guys are terrific! Over the last two years I have had to rebuild my entire life, and it has been horribly difficult. I have a wonderful therapist, but that simply is not enough...Your website is an answer to my prayers.
~ KC ~