Personal Development Home <-- Spiritual Development <-- Grow Yourself
Grow Yourself from Personality to Soul Consciousness
with Personal and Spiritual Awareness
Your 'Grow Yourself' Personal Growth Workbook shows you how to live in the present, heal the past and create the future.

Our path of self growth essentially involves two stages:

1. The Path of Personality – we build personal independence as we learn about what makes us unique.
2. The Path of Soul – we experience interdependence through meaningful connections to all life.
We grow as we raise our consciousness. We create consciousness when we begin to understand how the parts fit into the bigger picture. When we begin to understand how one thing relates to other things with meaning.
We create consciousness when we move towards more depth and inclusiveness, when we expand our worldview. Everything is interconnected. There is constant communication between all parts and the whole. There is only one life. As our consciousness expands, we let go of the illusion of separateness and adopt a more complete and responsible view.

This program explores the personality and the soul and how they evolve and interact. Experience the power of living soulfully in the present moment. Learn higher perspectives to heal the past and create the future. Learn a process of self growth through conscious co-creation.
The purpose of this personal growth book is:
To give you a bigger picture of how spirituality and day-to-day life work together.

To give yourself practical tools and resources to enable you to live a more happy, peaceful, harmonious and meaningful life.

To assist you to clarify the next steps on your life journey.

To assist you to heal the past, become more aware of the power of the moment and to raise your consciousness to make the most of your future.

To support each of us to make a difference in the world using our unique gifts and talents.
This personal growth workbook contains:
2 main growth paths

8 A's of Awareness

4 E's of healing your past

9 I's of creating your future

3 common playing fields of life

7 principles to live by

13 factors affecting how we attract and manifest

23 exercises to grow yourself
With this 'Grow Yourself' personal growth workbook you will also receive 4 emails per week for 5 weeks to support you in shifting your intentions, motivations and feelings to a higher road.
Are you ready to live life on YOUR terms?

We recommend that you commit your first few months at Higher Awareness to creating a clear, well thought out, balanced life plan. The more you intimately build a solid unbreakable foundation by first knowing yourself and healing yourself, the more you develop and grow in character and fulfillment.
If you are intrigued with the idea of growing yourself, this is a sure sign that you are ready to consciously live your greatest potential. And when you are clear about who you are, you will have all the support you need right here to find your life purpose and manifest what you desire.
You also have access to everything on the site -- over 20 programs and 250 resources. You will instantly have your own personal growth library!
You will have empowered yourself to be all you can be.
Explore this full spectrum of self-development programs that includes...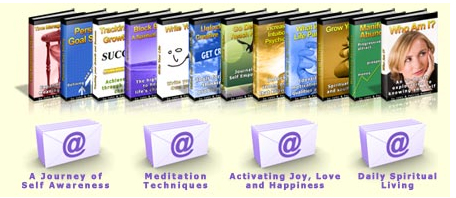 12 workbooks - Know Yourself, Time Management, Goal Setting, Tracking Goals, Self-Healing, Write Your Life Story, Journal Writing, Creativity, Intuition Development, Grow Yourself, Life Purpose and Manifesting Abundance.

16 Email Programs - on Awareness, 7 Smart Questions Series, Meditation, 16 Joy Activators, Developing Consciousness, Spiritual Awareness and Relationships.

250 valuable personal development resources - 100 Intuitive Answer Lists, 18 one page, one hour worksheets, 50 journaling tools and more.
Put Your Life Mission on the FAST TRACK to Lasting Change
You have Nothing to Lose...and a Lifetime of Happiness to GAIN
For only $19 per month... ( $.62 cents/day)


For a one-time payment of $149, you receive a 1 year membership (Winter 2015 Special - 15 months for the price of 12 till Mar. 31) - your investment is just $.33 cents/day.)

NO RISK, Cancel anytime, No Questions Asked. Keep everything you already have... and if you're not satisfied get a full refund...GUARANTEED.

And our truly special offering...
With the one year (with 3 bonus months till Mar. 31, 2015) ($149) membership, you also have access to one-on-one email coaching with me, John Robson. So when you really get stuck, you have an experienced personal development trainer and certified spiritual life coach to support you. I'm here to help you move through your life's deepest challenges and lead the life you were meant to lead. Instantly access your own online personal growth library.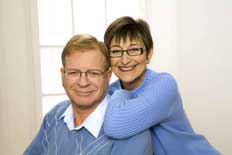 Best wishes on your life journey,




Higher Awareness Inc.

P.S. Just think ... two months from now you may still be wondering who the real you is, or when will I find genuine happiness, confidence, respect. Or...you can be on your way to the life you most desire, feeling inner peace, joy, and revealing that secret vibrant self that you now have the courage to unleash. You decide. You have nothing to lose, because a 100% MONEY BACK GUARANTEE protects you. Click HERE to get started Today.
Our Company
Our Community

Copyright © 1999 - 2015
Higher Awareness, Inc.
#108, 11007 Jasper Ave. Edmonton, AB. Canada T5K 0K6
Phone: 1-780-462-2167 or toll free in N.A. 1-844-828-0740 Mountain (GMT-7)
Email: John Robson