Online Workshop Facilitation Training Course
Plan and present your own quality personal development workshops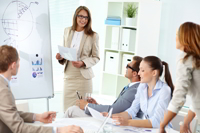 Fast-track your workshop design and facilitation training with proven effective tools, techniques and skills


Follow an easy step-by-step guide to creating and maintaining your own successful certified workshop facilitation training business


Enjoy the most incredible feeling of satisfaction and purpose...when seeing the people you've helped and empowered, overcome their challenges and confidently live life with direction, purpose, and happiness. The feeling is absolutely amazing.
From Caring Supporter, to Highly In-Demand Personal Development Facilitator
Dear Friend,
If you're ready to powerfully and positively impact the lives of others, read on... this will be your starting point.
My name is John Robson. With my wife Patrice, we are the co-creators of the Higher Awareness Facilitator Training Course, and all programs on the Higher Awareness website.
After winning my internal struggle to find my creative and empowering niche in life - which was serving others so they may live a better life...
With no flashy credentials, I was able to provide more clarity, creativity, and healing for people in need of support.
In my first year facilitating workshops, I had over a 1,000 people participating in my courses...each person with their own unique struggle and a desire for a happier life.
The impact on my participants was astonishing. Forget just "living a better life" - workshop participants went on to make lasting changes...changes leading to a greater sense of who they are, empowerment, and confidence. And the changes they experienced not only impacted that workshop participant - they would also have a profound effect on the people they shared their life with.
I can show you how to duplicate my success.
Let me tell you my story...
I started my professional career as a product development engineer. I was good at what I was doing - mostly electronic design and building, but also production and team coordination. Despite my success, I somehow felt incomplete. Like some critical component of my life was yet to be discovered.
Recognizing that part of me had a natural tendency to want to help or support others in need - I instinctively offered my assistance when I saw someone in distress. Yet, despite my good intentions, my good gesture of help would often be no more than a short term fix - a Band-Aid at best. Seeing that family member, friend or colleague, return to their troubled self, left me with feelings ranging from disappointment to failure.
Determined to fill the void in my life and more effectively support the people around me - and myself, I began my journey. In my own town of Edmonton, Canada, I found a journal based time management and organizational system product. In a short time my experience with the product turned to a strong belief in the product's effectiveness. After doing most of the product sales and training, I eventually took ownership of it…and launched an exciting and meaningful life changing career.
As my thirst for learning deepened, I flew to Minneapolis and was certified as a journaling facilitator with Kathleen Adams. (author and founder of The Center for Journal Therapy). The excitement flowed through me when I learned how journal writing tools could easily be applied to anyone's challenges in workshop and coaching settings.
I finally had a very powerful tool box to support people in almost any situation. With a passion, I started offering time management, goal setting and journal writing workshops. Whatever courses people wanted I created - creativity, life purpose, intuition, meditation, self-healing and more.
Using four different low-cost, guerrilla marketing strategies, I began filling my workshops. In one year, I had over a 1,000 adults through my living room taking various three-hour classes. My workshops pulled people from their ruts, and empowered them to set course on their own rewarding life path - a path built on higher grounds with a solid, lasting foundation.
Seeing my success, some clients wanted to offer their own workshops and requested my guidance. I started to document my process for finding your own niche, designing effective workshops, improving presentation skills, and how to market programs.
Now I have packaged a powerful, life changing Online Workshop Facilitation training program. Within months, I was leading only virtual training programs with multiple automated income streams and showing others how to do the same.
As of today, I have supported many hundreds of individuals worldwide to find their niche and create their workshops and teaching services. Many coaches use workshops for lead generation so they could demonstrate their credibility and knowledge. Many facilitators use journaling tools to coach their participants. Some use workshops to stay in touch with previous clients. Others found the biggest benefit was in their own growth as they supported family and friends.
My most important message to new facilitators is WORKshops are about "WORK" - your attendees doing the work. It is not about excessive speaking and advice. Keep your clients thinking, drawing out and trusting their own answers and healing. Allow your clients the priceless opportunity to develop self-reliance and harness the growth tools they can use for a lifetime.
No Tedious Groundwork Needed...
I make it easier than ever to start facilitating your own Workshops. If you want to fast track your learning and income, I have provided three turnkey workshop programs. Each program includes speaker notes, workbooks, flipchart layouts, fliers and feedback forms. These items are all provided to help you help others to be their best.

The Workshop Facilitation course has opened up a whole new world for me. I have continued my personal growth journey while sharing what I love - growing by putting words on the page. Since I began presenting workshops, my self-confidence has increased, I feel empowered to risk new behaviours and am enjoying the opportunity to share journaling tools as an encouragement to others. What more could I ask?
~ Kathie Sutherland ~
Here's what I've included to ensure your Workshop Facilitator Training success...
A self-discovery process so you can identify or clarify your passion and your unique market niche.
Workshop design and facilitation handbook with strategies and tips so you can set up and run your own workshop programs.
Business operations and marketing handbook with steps so you can create and manage your own workshop facilitation business.
3 turn-key workshop packages - Fast-start your business with not one but three workshops on journal writing, life purpose and creativity.
One-on-one email coaching support - Get all your questions answered.
Find your delivery style so you are seen as a natural presenter.
Hundreds of exceptional resources to draw from and use in your own workshops.
Training is completely online - Learn from home at your own pace with ease.
A Forum for facilitators to share, ask questions and collaborate.
An option for certification and extra support.
Step-by-step Guide to Successful Courses
A complete journaling reference - Become an expert in all the basic and advanced journaling tools that will enable you to put the 'work' into 'workshop'
A step-by-step guide to workshop design, delivery and evaluation so you can create and deliver powerful, energetic sessions on your topic.
Checklists for choosing facilities and planning meetings to assure easy organization of snag-free events.
Workshop tips to deeply involve and satisfy participants so they get the best experience possible.
Public speaking and facilitation tips so you can effectively and professionally communicate your message.
Tools to find your peaks of performance and safety so you stay energized, alert and effective, throughout your workshops.
Ways to handle disruptions and emotional situations so you can turn any situation into a positive outcome for the group.
New ideas for creating multiple income streams

No Business Experience, No Problem
A step-by-step guide to create your own business plan so you have a clear action plan.
A step-by-step guide to create and implement your own marketing strategy so you build visibility and attract the right clients for success.
Sample brochures, flyers, ads and business cards - computer files all ready for you to personalize, print and distribute so you can fast-track your own publicity.
A step-by-step guide to creating income in at least three ways so you get maximum return for your efforts.

Being an efficiency expert at heart, I wanted a business with minimal investment costs, low overhead, high flexibility and a high profit margin. If you're looking to add more meaning to your world by helping others add meaning to theirs, the Workshop Facilitator Training course is for you.
Must Have Resources for Your Successful Workshop...
HUGE BONUS
You get Lifetime access ($269 value) and permission (priceless!) to draw content (within reason) from all 30 workbooks and programs. Also available are the 250 tools and resources on the Higher Awareness website. Now you can custom design your own training programs.


You Save time and energy - There's no need to search for tips, quotes, ideas, exercises, tools, answer lists, questions, prompts and worksheets. We have them all included in your life membership at HigherAwareness.com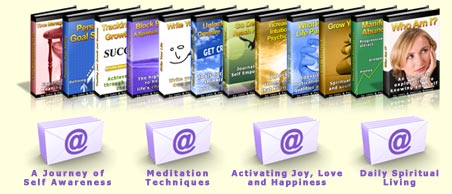 This service alone is worth far more than the cost of the whole program! Where else can you get full permission to draw freely from a large and diverse personal growth library to create your own materials?

Recover your online workshop facilitation training costs in as little as 2 workshops...
In my research I found that most facilitator training programs charge thousands of dollars. And that doesn't include the time and cost of traveling to their training sessions.
And most certifications also restrict what you can present. Not so with Higher Awareness training! I will support you in finding your own niche and recommend tools and exercises for your fist program. And remember, you receive Lifetime access and permission to draw content from all 30 workbooks and programs. Also available are the 250 tools and resources.
Our online Workshop Facilitator Training Course is yours for only $795 - (Summer special till Sept. 1 - $595)

OR choose 3 monthly payments of $300.

NOW AVAILABLE

- Certification (read more) with extra support so you complete knowing your niche, designing your ideal workshop, creating a solid business and marketing plan, working through what might stop you, feedback on your next or first workshop, and identifying clear next steps.
The above online Workshop Facilitator Training Course WITH CERTIFICATION is yours for only $1295. (Summer special till Sept. 1 - $995)
OR choose 3 monthly payments of $475.
Get your certificate of completion with interactive email-coaching. Greatly increase your clarity, quality of offering, ideas, marketing methods and success.

100% SATISFACTION, RISK-FREE GUARANTEE
Empower yourself and others. Step into the next phase of your life as a self-employed workshop facilitator now.
We stand behind our quality.
Full satisfaction guaranteed or your last payment fully refunded.
No questions asked.
To your success,
John Robson
P.S. Can you imagine being your own boss? Can you imagine 'work' that lets you give back to others? We will help you make that happen!
P.P.S. For a limited time only...I am offering a recommended outline of tools and exercises for your ideal workshop. You may use it or draw ideas from it...making getting started as easy as possible.
P.P.P.S. Still have questions about the Online Workshop Facilitation Training program? Email John directly...or phone John at the number below.

Phone: 1-780-462-2167 or toll free in N.A. 1-877-387-8136 Mountain (GMT-7)
Email: John Robson
Our Company
Our Community

Copyright © 1999 - 2014
Higher Awareness, Inc.
#108, 11215 Jasper Ave. NW Edmonton, AB, Canada T5K 0L5
Phone: 1-780-462-2167 or toll free in N.A. 1-877-387-8136 Mountain (GMT-7)
Email: John Robson