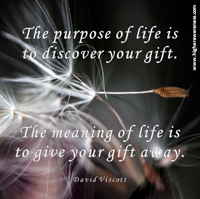 "Nature never repeats herself, and the possibilities of one human soul will never be found in another."
— Elizabeth Cady Stanton
Hello,
Do you believe you are totally unique? Well, you are. And when you tap into knowing your character and style and who you truly are deep in your being, your life is just a lot more fun, exciting and meaningful.
Get your copy of our most in-depth "Know your character and style" worksheet to help identify and make the most of your matchless gifts. Choose from 50 ways of experiencing your uniqueness and authenticity.
Clarify your emotional style. Identify your emotional breadth, stability, types, degrees, reactivity and varieties — and more. This can help you understand and support yourself and others.
No two of us think the same way. Clarify your thinking style. Identify your levels of directness, inclusiveness, focus, flexibility, accuracy, trust and focus of your thinking — and more. Get insights into why you think the way you do.
When you identify your physical, emotional and mental uniqueness, you will:
• converse with others more easily and effectively.
• better understand and accept yourself and others.
• have quality answers for your job interview questions.
• make better decisions more quickly and
• raise your confidence and self esteem.
How do you get your "Know your character and style" worksheet?
First, take our free Personality Style Quiz and then sign up for your free "Know your character and style" worksheet.
"The privilege of a lifetime is being who you are." — Joseph Campbell