"Of all knowledge the wise and good seek most to know themselves." – William Shakespeare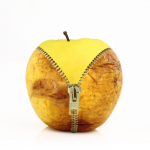 Want to succeed in life? Then get to know more clearly who you are! You might scoff, "I know who I am!" But how confidently can you answer the following questions?
•What are your unique gifts, talents, skills and character strengths?
•How do you hide from life with your defences?
•What sabotages you? What is your life lesson?
•What semi-conscious motives run your life?
•What aspects of you are driven by ego? What aspects by your higher nature?
•What gives you meaning and purpose?
Daunting questions, aren't they? Please believe us, though – seeking answers to these questions reveals our own hidden treasures.
Ask yourself the right questions. Be open to listening to your own answers. Learn how to become consciously aware of how you interact with life so you can choose new options, if you so desire.
We evolve by becoming more aware of who we are. As we uncover our own truth, we live more and more from our authentic natural selves that know the way. We awaken the self-acceptance, self-love and self-expression that make it possible to connect consciously, honestly and deeply with the rest of life. And that brings success.
Give yourself a gift of our updated, online 'Know Yourself' Self Discovery Workbook. With its guidance, powerful questions and exercises, you'll discover you're so much more than you ever imagined!
"Sometime in your life you will go on a journey. It will be the longest journey you have ever taken. It is the journey to find yourself." – Katherine Sharp
"Don't go through life, grow through life."  – Eric Butterworth
"A true knowledge of ourselves is knowledge of our power." – Mark Rutherford
~ Meet you in Higher Awareness! ~