– MAINTAINING BALANCE series –
QUESTION YOUR LIFE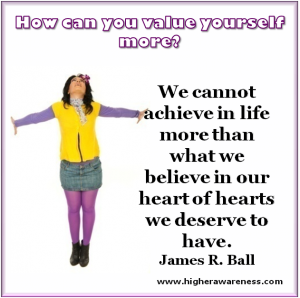 COACH'S TIP
The quote above says it all. If you believe you don't deserve abundance, that you are not worthy of it, then lasting prosperity will elude you, no matter how hard you work. The truth is, no matter who you are or what you have done, you deserve to share in life's abundance. Recognize your inherent value as a human being and open to the richness of what is.
INSPIRATION
"The person we believe ourselves to be will always act in a manner consistent with our self-image." — Brian Tracy
To understand why Smart Questions are so powerful, see how they can be your best friend and why they draw out Your Inner Wisdom, read the article Why Do Questions Work .
No matter where you are in your life, you have your own answers and we have the right questions to draw out your inner wisdom. Are you ready to confidently move forward and achieve what's most important to you? Visit Smart Question Coaching and explore how to fully trust your inner guidance and wisdom.
Meet you in Higher Awareness!