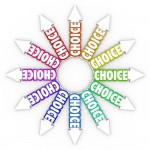 You are responsible for the quality of your life. No one else and no situation can rob you of your power and happiness unless you allow it. Claim your power to choose what you want for yourself! Refuse to believe that you are a victim.
How do you access your power? Through conscious choice. We need to wake up to our habits, our robotic reactions and automatic defence mechanisms, our negative beliefs and our habitual ways of relating to people. These have all rendered us unconscious. But with awareness of these patterns, we can begin to choose differently. We can begin to choose what serves us best in every situation we encounter. And remember, what serves you best also serves others in your life.
Choose to start clearing out the trash with Higher Awareness!