– MAINTAINING BALANCE series –
QUESTION YOUR LIFE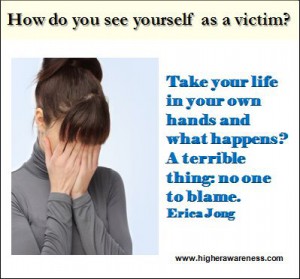 COACH'S TIP
Refuse to see yourself as a victim. Refuse to blame other people or circumstances for your situation. Remember: our worlds mirror our beliefs back to us. If you are angry at something outside of you, look inside for the source. Your problems are YOURS, and you are the one who needs to resolve them. Stay grounded. Stay aware. Stay detached. Stay accountable. Review the victim statement list. 
INSPIRATION
"Responsibility walks hand in hand with capacity and power." — Josiah Gilbert Holland
To understand why Smart Questions are so powerful, see how they can be your best friend and why they draw out Your Inner Wisdom, read the article Why Do Questions Work .
No matter where you are in your life, you have your own answers and we have the right questions to draw out your inner wisdom. Are you ready to confidently move forward and achieve what's most important to you? Visit Smart Question Coaching and explore how to fully trust your inner guidance and wisdom.
Meet you in Higher Awareness!