Stuck in mediocrity?
Life passing you by?
Unclear next step?
'We can not solve our problems with the
same level of thinking that created them'
-- Albert Einstein

Times are changing fast - but are you?
Our members find more fun, focus, flow, freedom and fulfillment. It's all IN you. We will help you draw it out.

Here's what you're going to get if you take what I'm about to teach you and use it: new ways of organizing, thinking, intuiting and manifesting your dreams.

Start our Manifesting System -
Reveal and heal your blocks -
Awaken Awareness -
Build your Life Planning BINDER -
Apply new WAYS and tools.

You also receive access to this full spectrum of self-development programs/courses that include...

Life Planning MAP, Models of Life, progressive COFFEE Questions, new WAYS for New TIMES and a Life Planning BINDER - all new in 2019.
13 workbooks - Know Yourself, Time Management, Goal Setting, Tracking Goals, Self-Healing, Write Your Life Story, Journal Writing, Creativity, Intuition Development, Grow Yourself, Life Purpose and Manifesting Abundance.

17 Email Programs - on Awareness, 7 Smart Questions Series, Meditation, 16 Joy Activators, Developing Consciousness, Spiritual Awareness and Relationships.

250 valuable personal development resources - 100 Intuitive Answer Lists, 18 one page, one hour worksheets, 50 journaling tools and more for more clarity, focus, understanding and deeper experiences.
All to help you know and grow yourself, at your own pace.
Personal and spiritual growth is a life-long journey. Grow with us, at home or work, at your own pace.
Are you ready: To find the gifts in your pains and life challenges? To open to perspectives that will change your life? To experience your empowered, authentic self? To bring greater meaning and purpose to your life? Then join us at Higher Awareness now and receive access to ALL of our materials. PLUS John is available through email and our private members forum to answer your growth questions.


I am amazed at the depth of your commitment to this work, and moved, touched & inspired by your understanding of our human experience. Thank you so much for assisting me in having and experiencing my Life on a new and more powerful level, and enabling me to be a reflection of Freedom and full expression to others that I meet.
~ MJ ~
Put Your Life Mission on a POSITIVE TRACK to Lasting Change
You have Nothing to Lose...and a Lifetime of Happiness to GAIN
NO RISK. Cancel anytime. No Questions Asked. Keep everything you already have... and if you're not satisfied get a full refund...GUARANTEED.

And our truly special offering...
With the one year or life time membership, you also have access to one-on-one email coaching with me, John Robson. So when you really get stuck, you have an experienced personal development trainer and certified spiritual life coach to support you. I'm here to help you move through your life's deepest challenges and lead the life you were meant to lead. Instantly access your own online personal growth library.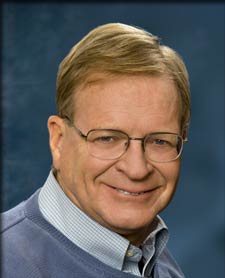 Sincerely,


John Robson
Higher Awareness Inc.
Edmonton, AB Canada

P.S. Just think ... two months from now you may still be wondering who the real you is, or when will I find genuine happiness, confidence, respect. Or...you can be on your way to the life you most desire, feeling inner peace, joy, and revealing that secret vibrant self that you now have the courage to unleash. You decide. You have nothing to lose, because a 100% MONEY BACK GUARANTEE protects you. Click HERE to get started Today.