We are energy beings in an energy world!
How do we live as one?
This truth is transforming my life:
We are energy beings arising out of a unified, supremely intelligent energy field, moment by moment.
And it IS true! This isn't science fiction. Quantum scientists are now affirming what spiritual teachers have been saying for aeons.
So what does this mean for us? How does knowing we are energy beings in an energy world affect how we live?
It's a radically new way of comprehending ourselves and how life works.
It invites us to give up deeply-held beliefs and perceptions that:
we are solid bodies with flawed personalities,

we are physically separate from the world around us,

we are essentially powerless and often victims, at the mercy of dominant external forces.
Here's the truth: we are individual expressions of divine Source energy. And when we open to believe this and align to the innate energy of our being:
We can easily discern truth from falsehoods in every aspect of life;

We can see and clear our own false identity patterns that bring so much of our pain and struggle.

We begin to replace struggle with flow;

Our prevailing attitudes shift from a resisting 'no' to a welcoming 'Yes!';

We are inspired and empowered to take charge of our experience;

We allow the innate power, love and wisdom that are already present in us to shine through naturally.
When we know this truth of who we are and how energy functions, we can begin to make sense of almost everything.
We are not only reassured but convinced that, in spite of all appearances, this is a loving universe. What a lifeline that is!
Finally – a user's manual for life!
I want to share with you a user's manual of the key concepts and practices that are beautifully and dramatically turning my life around.
Fortunately, the key elements for understanding and working with the energy of life are powerful but very simple. They are grounded and practical.
Here's what you will get with my program:
An e-book of what we most need to know to see ourselves and life through this completely new paradigm.

8 weeks of short informative and inspirational emails (5 emails/week) to bring the basic concepts alive.

Journaling questions to support you in integrating insights into what this means for you personally.

A list of online meditation resources, because meditation is the perfect vehicle for us to explore and experience ourselves as energy beings.
Are you intrigued? Explore with me what we most need to know as energy beings in an energy world by taking my new email program 'Living as an Energy Being'. This program is included in the Higher Awareness membership below.
Patrice

Ready to try our first 6 lessons for free in our new flagship program
'intuit and DO IT' Awareness and Manifesting Program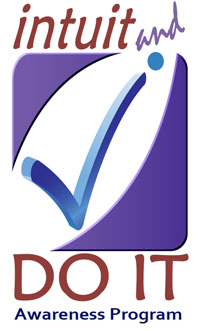 Our Company
Our Community

Copyright © 1999 - 2019
Higher Awareness, Inc.
#108, 11007 Jasper Ave. Edmonton, AB. Canada T5K 0K6
Phone: 1-780-462-2167 or toll free in N.A. 1-844-828-0740 Mountain (GMT-7)
Email: John Robson