Free Know Yourself Personality Quiz uncovers who you are and your next step in life
By taking this quiz, you will find out your blocks, unique potentials and what needs healing or expansion.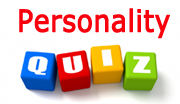 How well do you know yourself?

What is your next growth step?

Begin to explore yourself with this quick quiz.

Instructions for the free personality quiz:
---