Personal Development Home <-- Development Resources and Tips <-- 25 Personal Growth Worksheets
Personal Development Worksheets on One Page for Insights.
Over 20 personal growth 'how to' worksheets. Try our one hour insightful workouts on one page for goals, motivation, healing, tracking, creativity, life purpose, decision making. balance and many more.
"That's the way things come clear. All of a sudden. And then you realize how obvious they've been all along."
-- Madeleine L'Engle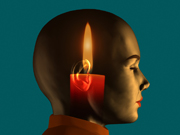 Pressed for time for personal growth?
Want more control of your life?
Want more clarity and focus - NOW?
We have the solution! Single page worksheets of Smart Questions, tools and resources, each focused on a different theme.
Complete the Insights Process on One Page worksheet. It will take about one hour. Then allow integration to happen. Let the one-pager work its magic. As you step back and review its big picture contents, your right brain will perceive things differently - magically.
Get quick and powerful insights in just one hour. Our process will draw out of you answers to the questions of your life. Your mind will consciously and unconsciously integrate the information you reveal so you can reap results.
Watch yourself learn, change and grow - quickly and effectively with our one page worksheets on:
Life Map - Start with the big picture of your life.
Awareness - Learn to go deeper and to be more expansive.
Balance - Maintain balance in all areas of your life.
Focus/Hot List - Keep the bigger picture and your To Do list in perspective.
Tracking Insights - Capture insights and what is important to you daily.
Unraveling Subconscious Shadows - Get clear abut what you want.
Goals - Clarifying what I want in life.
Be SMART Goals - Create Specific, Measurable, Active, Rewarding, Timely, Beneficial goals.
Commitment - Clarity builds willpower.
Healing - Focus healing the past and feeling better about yourself.
Manifesting Goals and Creating What You Want what you want. Master anchoring, integration and co-creating.
Time Management - Overcome chaos, procrastination, time wasting and more
Motivation - Tap into and maintain your natural power and passion.
Creativity and Imagination - This single page will give you lots of new ideas.
Life Purpose - Clarify your direction and destiny in life.
Know Your Soul - Capture ways in which Soul works through you
Decision Making - Make clearer, more creative and more fun choices.
Each worksheet comes with instructions on how to fill it out. We help you cultivate clear intention, discipline, growth and higher awareness. Commit to life long learning and positive life change.
Explore this full spectrum of self-development programs that includes...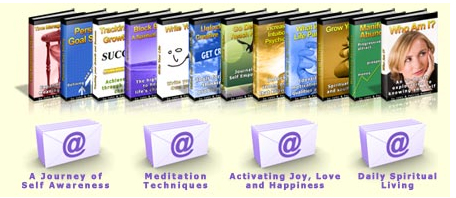 12 workbooks - Know Yourself, Time Management, Goal Setting, Tracking Goals, Self-Healing, Write Your Life Story, Journal Writing, Creativity, Intuition Development, Grow Yourself, Life Purpose and Manifesting Abundance.

16 Email Programs - on Awareness, 7 Smart Questions Series, Meditation, 16 Joy Activators, Developing Consciousness, Spiritual Awareness and Relationships.

250 valuable personal development resources - 100 Intuitive Answer Lists, 18 one page, one hour worksheets, 50 journaling tools and more.
Put Your Life Mission on the FAST TRACK to Lasting Change
You have Nothing to Lose...and a Lifetime of Happiness to GAIN
For only $19 per month... ( $.62 cents/day)


For a one-time payment of $149, you receive a 1 year membership (Winter 2015 Special - 15 months for the price of 12 till Mar. 31) - your investment is just $.33 cents/day.)

NO RISK, Cancel anytime, No Questions Asked. Keep everything you already have... and if you're not satisfied get a full refund...GUARANTEED.

And our truly special offering...
With the one year (with 3 bonus months till Mar. 31, 2015) ($149) membership, you also have access to one-on-one email coaching with me, John Robson. So when you really get stuck, you have an experienced personal development trainer and certified spiritual life coach to support you. I'm here to help you move through your life's deepest challenges and lead the life you were meant to lead. Instantly access your own online personal growth library.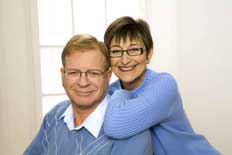 Best wishes on your life journey,




Higher Awareness Inc.

P.S. Just think ... two months from now you may still be wondering who the real you is, or when will I find genuine happiness, confidence, respect. Or...you can be on your way to the life you most desire, feeling inner peace, joy, and revealing that secret vibrant self that you now have the courage to unleash. You decide. You have nothing to lose, because a 100% MONEY BACK GUARANTEE protects you. Click HERE to get started Today.
Our Company
Our Community

Copyright © 1999 - 2015
Higher Awareness, Inc.
#108, 11007 Jasper Ave. Edmonton, AB. Canada T5K 0K6
Phone: 1-780-462-2167 or toll free in N.A. 1-844-828-0740 Mountain (GMT-7)
Email: John Robson