Personal Development Home <-- Development Resources and Tips <-- 50 Journaling Tools
50 Journal Writing Tools and Techniques to Trigger New Ideas
Stay on track, be creative and reach higher. Tools are sorted for left to right brain. Find the ones that work for you.
Watch for regular additions to this list. Access this complete list of Journaling Tools, PLUS hundreds of other Personal Growth Resources.
Re-Treat Yourself Processes
Re-Treat Yourself to a periodic review and use appropriate Journaling Tools, Ideas and Topics
Any time micro Re-Treat Yourself Process - Reap the benefits of awareness pauses.
Daily mini Re-Treat Yourself Process - Make the most starting and reviewing every day.
Weekly Re-Treat Yourself Process - Focus on goals, balance and peace of mind.
Monthly Re-Treat Yourself Process - Focus on rejuvenation and staying on purpose.
Quarterly/Yearly Re-Treat Yourself Process - Precious solitude to relax and reconnect with your big picture.
Journaling Tools in order from left brain, logical tools to right brain, intuitive tools.
Tools for managing and tracking your journaling process:
Hot List- Keep handy your list of most important things to journal about.
Dream Calendar - Put your ideal day, week and year on one page.
Daily Tracker - Measure what is important to you. Show you are progressing.
Stepping Stones - Life History Log - Create a meaningful life history log.
The Review/Summary - Sift the wheat from the chaff.
The Pause - Step back and allow integration to work for you.
Tools that focus intention and create awareness:
Sentence Stubs - Complete the sentence....
Regular Check-ups - Regular Check-ups help us stay aware of all aspects of our lives that matter to us.
List Making - Watch how your mind works. Expand your creativity.
Radar Trap - Catch yourself in the act. Enhance your awareness.
Smart Questions - Allow questions to draw out your own inner wisdom.
Unsent Release Letter - A very healing way to let go of the past.
Feeling Finder - Ad more dimension to your feeling nature.
Captured Moments - Re-experience the depths of peak events.
Time Capsule - Capture the past, present and future.
Character Sketch - Create a deeper experience of someone.
One Word Essence Journaling - No time to journal? Write just one word. Headlining - Use creative 7 word headlines to capture the day.
Creed - Make a Declaration - Be clear about what you want, who you are, where you are going?
Perspectives - See things differently and make new inner connections.
Three Perspectives Journaling - Journal writing from 3 perspectives.
Tools for making inner connections:
Mind Mapping - Watch your brain work graphically.
Lateral Thinking - The fastest way to develop creativity.
Allow Alliteration - Instigate infinite important informative ideas.
Rhyme Time - Find and unwind your kind mind.
Alpha Poems - 26 quick creativity stimulators.
Stream of Awareness - What am I experiencing, feeling, and thinking?
Dyad - Another powerful way to express your depths.
Intuitive Resonating - Give a voice to your unconscious.
Metaphors - There are many creative ways to say the same thing.
Modelling - Often the indirect route is the best route.
5 Why's Guys - How to go deeper to find the truth.
Duality Tension - Let your mind stretch and integrate two extremes.
Artwork - Allow your inner artist to share its wisdom.
Top down, bottom up connections – Ground the abstract and find purpose and meaning in the details.
Where am I in the movement of ...? - Gain new perspectives on changes in your life. Life Pyramid - Connect the higher mind and concepts with the lower mind.
Tools for developing the imagination and consciousness:
Evolving Essences
Gratitude Journal - An affirmation of ownership, responsibility, and appreciation.
Dialogue - Converse with whoever and whatever you want.
Life Question - What question can you ask yourself that will inspire, empower and energize you?
Prose and Poetry - Let the beauty and rhythm of words share their feelings.
Dream Journal - Keep a bedside dream journal so you can capture your dreams on paper as quickly as possible.
Meditation Journal - Meditation opens us to more connection, insights and harmony.
Stream of Consciousness - Awaken your awareness.
Explore this full spectrum of self-development programs that includes...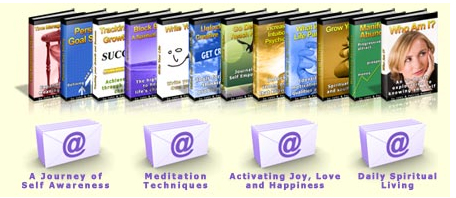 12 workbooks - Know Yourself, Time Management, Goal Setting, Tracking Goals, Self-Healing, Write Your Life Story, Journal Writing, Creativity, Intuition Development, Grow Yourself, Life Purpose and Manifesting Abundance.

16 Email Programs - on Awareness, 7 Smart Questions Series, Meditation, 16 Joy Activators, Developing Consciousness, Spiritual Awareness and Relationships.

250 valuable personal development resources - 100 Intuitive Answer Lists, 18 one page, one hour worksheets, 50 journaling tools and more.
Put Your Life Mission on the FAST TRACK to Lasting Change
You have Nothing to Lose...and a Lifetime of Happiness to GAIN
For only $19 per month... ( $.62 cents/day)


For a one-time payment of $149, you receive a 1 year membership (Winter 2015 Special - 15 months for the price of 12 till Mar. 31) - your investment is just $.33 cents/day.)

NO RISK, Cancel anytime, No Questions Asked. Keep everything you already have... and if you're not satisfied get a full refund...GUARANTEED.

And our truly special offering...
With the one year (with 3 bonus months till Mar. 31, 2015) ($149) membership, you also have access to one-on-one email coaching with me, John Robson. So when you really get stuck, you have an experienced personal development trainer and certified spiritual life coach to support you. I'm here to help you move through your life's deepest challenges and lead the life you were meant to lead. Instantly access your own online personal growth library.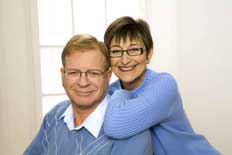 Best wishes on your life journey,




Higher Awareness Inc.

P.S. Just think ... two months from now you may still be wondering who the real you is, or when will I find genuine happiness, confidence, respect. Or...you can be on your way to the life you most desire, feeling inner peace, joy, and revealing that secret vibrant self that you now have the courage to unleash. You decide. You have nothing to lose, because a 100% MONEY BACK GUARANTEE protects you. Click HERE to get started Today.
Our Company
Our Community

Copyright © 1999 - 2015
Higher Awareness, Inc.
#108, 11007 Jasper Ave. Edmonton, AB. Canada T5K 0K6
Phone: 1-780-462-2167 or toll free in N.A. 1-844-828-0740 Mountain (GMT-7)
Email: John Robson