Experience - Expand - Express
KNOW, GROW, and FLOW through life
Know and grow yourself with our
Personal Development
Plans, Tips, Tools and Resources
Is something not working in your life?
Do you know how to change and grow?
How do you become happier, with more peace of mind?
Whatever your need, we have hundreds of personal growth tools to support you - workbooks, "How To" one page worksheets, email programs, journaling tools, smart questions, inspiration, articles and more.
Higher Awareness is a membership site. As a member you'll get full access to everything the site offers. No extra charges. This is your gateway to self-discovery, personal growth and empowerment!
What's challenging you right now?
Short of time? Not getting what you want? Get control of your life by reconnecting with what matters most to you. We can help!
Stressed? Angry? Depressed? Fearful? Confused? Understand what your emotions are trying to tell you!
Is your life empty and lacking purpose? Open to the longings of your heart.
Health challenges? Explore the deeper causes of both disease and injury.
Always short of money? Uncover the habits and beliefs that are keeping you poor.
Ready to know and grow yourself? Choose your focus and we will support you on your path.
1. KNOW Yourself
Explore in depth who you are and create your personal development plan
The more you know the specifics of who you are, the more you grow in character and fulfillment. Explore key aspects of your nature and behaviour. Get a bigger, clearer picture of who you are and what you want. Out of this comes your Personal Development Plan and your short term goals.
2. GROW Yourself
Within the framework of your Personal Development Plan, choose from workbooks, worksheets, email programs and resources to focus your attention:

Self control:
Time Management Skills - Manage the minutes and days, and the weeks and months take care of themselves
Personal Goal Setting - Achieve your true potential
Achieving Goals and Staying on Track - Attain clarity, focus, meaning and results
Emotional development:
Self Awareness - Awaken to new dimensions of who you are!
Self Healing (Block Busting) - Move through what now holds you back
Write Your Own Life Story - Learn 10 easy-to-use self-understanding tools

Mind development:
Creative Thinking - Tap into your own creative potential
Journal Writing - Go deeper and reach higher through the power of journaling
Develop Intuition - Tap into your own inner wisdom
Spiritual development:
Spiritual Growth - Experience your divinity here and now
Find Your Life Purpose - See a bigger picture of your life
Learn Meditation Methods - Explore different meditation techniques in our basic and advanced meditation series.

Other Programs:
Manifest Abundance - Explore your (un)prosperity thinking and how and what you attract
Relationship Development - Find more satisfaction and fulfillment with others

We offer a Know and Growth Yourself Passport as your personal development plan to keep track of your pathways to personal growth.

Find what you need quickly and easily with:
On-site Search Engine
- Try the quick site search engine on every member page.
Linked Growth Journeys - Pick your step-by-step pathway of self awareness and growth tools.
Needs Directory - Define your need and we'll suggest resources to you.
What's My Next Step? - Getting started or need more clarity? We have some ideas!
What's New? - Check out our new additions!
We offer a wide selection of personal development and self improvement tools to support all of your needs.
13 In-depth Workbooks - Go deeply into your life journey.
18 Processes on One Page - Try these one hour, step-by-step guides and worksheets.
11 Email Programs - Explore different themes over time to bring lasting change.
90 Intuitive Answer Lists - Ask your intuition to choose answers to your life questions.
45 Journaling Tools - Find the right tools that work for you.
Inspirational Quotes & Tips - Enjoy powerful 'ah-ha' moments that inspire and enlighten.
Smart Questions & Tips - Question your life and discover new possibilities.
Article Archives - See life in new ways.
Please join us! Membership is only $19/month ... or less! For great savings join us for one full year to support lasting change.

Find what's best for you!
We each walk our own paths in life, and so we need to stop looking to others for help. We need to begin to trust ourselves for guidance. Draw out your own inner wisdom with our personal development tools and tips.
We're committed to you!
We know the value of doing inner work for self growth. To support you in being your best, we are committed to bringing you quality personal development tools and guidance. Go deeper... Reach higher... you'll never look back!
And we stand behind our quality. Find value in our products or we'll refund your last payment -- guaranteed!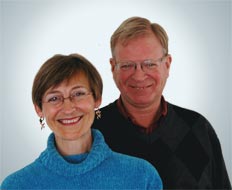 Best wishes on your life journey,

John and Patrice Robson

P.S. Just think! The next time you find yourself hassled, confused or in pain, you'll have the personal development plans and tools to get yourself out of it! Join us now.
P.P.S. Do not forget to sign up for our free 'Inner Journey' inspirational messages.
January 21, 2008 (When you join Higher Awareness all links become activated)
All resources in the Higher Awareness Membership site have been reorganized for easier use.

Know Yourself Worksheets - Explore in depth who you are and create your personal development plan.

Strategic Personal Development Life Plan Worksheet - Consolidate on one page what is important for your personal development.

As we are small business owners, we are proud to support independent low-income entrepreneurs in developing countries through Kiva.org. We contribute 5% of our monthly revenue to loans that change lives. We invite you to do the same. Make a small loan; Make a big difference at Kiva.org - http://www.kiva.org/


Our Company
Our Community

Copyright © 1999 -
Higher Awareness, Inc.
Edmonton, AB. Canada T5K 0K6
Phone: 1-780-249-7633 Mountain (GMT-7)
Email: John Robson