Delicious coffee IN – amazing ideas OUT. Here's how!
These days, authenticity is precious and sometimes a luxury. It appeals to our refined taste for quality. And when it comes to delicacies and commodities we pay a high price for most authentic stuff out there. But how much are we willing to shell out for the authenticity within us?
Are you willing to spend 5 minutes or 10 minutes of your time each day, each week, each month, and each vulnerable time in your life to regain clarity and a new passion for life over a cup of coffee? It's not too hard, but I'm telling you it's not that easy… to turn something that cost you so little into something of ultimate high value, but we'll show you.
At Higher Awareness, we created a special concoction. It's not the instant coffee cup but one that you delicately brew for refinement for a fine taste of a good life. With our new COFFEE Questions Series, we give you new ways and 9 of the best insightful questions to design your own authentic life to meet your own taste, your own flavor of quality life.
The COFFEE Questions Series gives you a simple, one page, uncomplicated menu and options for your life journey and coffee fix needs.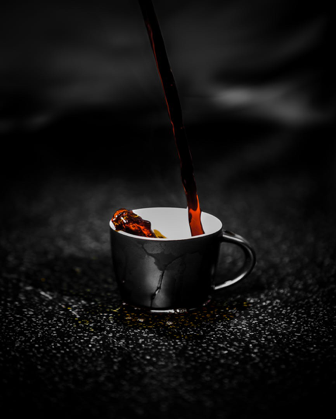 DAILY Questions
– for effective decision-making, efficiency, focus and setting priorities
WEEKLY Questions
 – for tracking your goals and finding balance
MONTHLY Questions
– for seeing  your life on a bigger scale, healing and reviewing goals
QUARTERLY Questions
– bigger time frame and bigger life questions
NOW Questions
– your guide to focus, harmony and creativity
MY BEST YEARLY Questions
– a Bonus Smart Questions Collection with an Ultimate Lifestyle Worksheet for achieving great results in a year.
Why COFFEE and QUESTIONS blend well?
Coffee (or tea) reminds you to pause, the right questions remind you to listen.
Pause and listen. It's easy these days to get caught up with all the noises and buzz surrounding our lives and forget that life's greatest answers, solutions and fixes are already within us. ASK and receive.
I have had very satisfying experience of how my life unfolded in a coffee shop. I want you to experience this yourself and tell us your story. So, I have put together sets of 9 insightful questions to serve as your constant companion during coffee breaks. The right questions at the right time trigger the right answers.
Coffee delights your senses as questions awaken your awareness.
The taste, the aroma of coffee– they appeal to our senses and that's exactly how we should experience life. Be made fully aware of the simple things, the important things, and how they make us who we are. Questions help us refine our own taste. What do we truly want in life? Our truths, our authenticity , our purpose–they appeal to our most satisfying experience and appreciation of our life journey.
Coffee is a way of life and change is a lifestyle.
If you want change in how you experience life, QUESTIONS can be one of the most important part of your lifestyle. As beverage breaks easily become part of your daily life and if the right questions are used at the right time, see how your life changes with more and deeper authenticity. Your 5 to 10 minute effort every day draws out your truths and answers from  inside.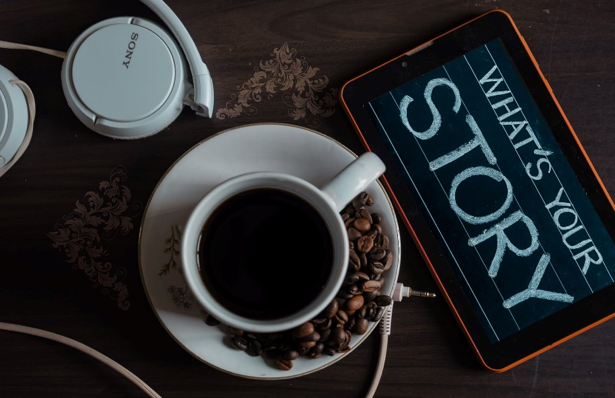 Ready for a treat today? Design your life, create an amazing journey, connect with your life story over a delightful cup of coffee. Let's share a toast of authenticity and awaken to a refreshing experience of celebrating your journey to who you  are and what you truly want in life.
Get your daily, weekly and monthly COFFEE Questions for free today.