Personal Development Home <-- GROW Yourself & Heighten Awareness <--Write Your Life Story
Write your life story and make sense of life changes
Learn how to write your story -
your healing story, soul story, hero story.
Reflect on your life story...
Have you ever really examined the story of your life?
What primary plots have threaded their way through the years?
What's the bigger picture of the many pieces that have interlocked so far?
Hi. I'm John Robson and I welcome you to Higher Awareness.
Mark Rutherford has said, "A true knowledge of ourselves is knowledge of our power."
Own your power. We offer 2 Life Story Writing e-books.
1. Write Your Life Story
We invite you to learn how to Write Your Life Story so you glimpse deeper meanings about who you are and why you're here. In the Write Your Life Story e-book you will receive:
10 easy-to-use self understanding tools to lay the groundwork for your own shorts in your life
Guidance in creating a history map
5 important questions to own your life
9 approaches to writing your life story
22 tips for creating your writing strategy
5 writing tools to add more depth and interest
This process of self-discovery can powerfully bring you meaning and ownership to the story of your life. It will help you identify your life themes and clarify your life purpose and direction.
"The true profession of man is to find his way to himself."
-- Hermann Hesse

I've been a member of Higher Awareness for a couple of months now. I discovered your website at a time in life when I needed to find that light at the end of the tunnel. I am so thankful I joined. I've learned so much about myself. This program works for me and I feel really good about it and myself. I'm learning to be more accepting of myself, which has always been my biggest block.
~ JM ~

2. Writing Your Hero's Journey (new 2019)
We have taken Joseph Campbell's Hero Story and have added tools, shortcuts and cheat sheets to make it into more of a healing and soul story.
Explore your soul's sacred stories. Join Higher Awareness and you'll learn...
how to access your own soul's sacred stories so you make more sense of your life.

how to use timeless hero story techniques to expose the patterns in life that are causing friction and holding you back from experiencing wholeness and growth

a simple yet revealing creative process that helps you restore health by bringing hidden beliefs and feelings to the surface - the first step towards recovering from bereavement, job loss & addiction

how to re-script your life by taking control of the "internal critic" that's been holding you back…watch your confidence soar as you learn

how to reframe previous setbacks into compelling moments of self-discovery

25 story writing prompts that activate your creative genius so you can produce your best writing at will

Experience firsthand all the parts of a powerful story - written by you…
Receive both the 'Write Your Life Story' workbook and 'The Hero's Journey' guide book
as a member of Higher Awareness.

Ready to try our first 6 lessons for free in our new flagship program
'intuit and DO IT' Awareness and Manifesting Program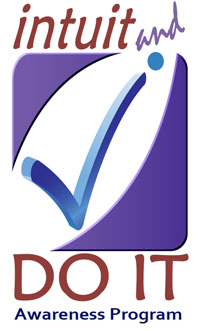 Our Company
Our Community

Copyright © 1999 - 2019
Higher Awareness, Inc.
Edmonton, AB. Canada T5K 0K6
Phone: 1-780-249-7633 Mountain (GMT-7)
Email: John Robson