Inspirational Personal Development Quotes and Tips.
Be inspired by the synergy of transformative quotes and practical tips.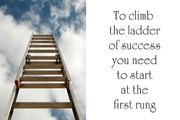 Watch for regular additions to this list. Access this complete list of Inspirational Quotes and Tips, PLUS hundreds of other Personal Growth Resources.
Inspirational quotes and tips about:
Action - Do you act on inspiration?
Being Present - Be Here Now
Bliss - Go For What You Love
Change - Move Out Of Your Comfort Zone
Choice - What Are You Choosing For Yourself?
Commitment - Do you have the commitment?
Fears - Fearful? That's Okay - You Can Handle it!
Forgiveness - The First Step To Forgiveness
Guilt - Freedom from guilt. Lighten your load.
Healing - A learning and integration process
Imagination - Imagine What You Can Do!
Joy - Find Your Joy!
Know Yourself - Know Yourself Through Awareness
Manifesting - You Are A Creator!
Meditation - Why Meditate?
Planning - Make Today Count!
Self Awareness - Know Yourself Through Awareness
Stillness - Find stillness in the busyness
Stress - Stressed out? Create space!
Support - Giving Support To Others
Surrender - Surrender!
Trust - The Power Of Trust
Discipline Quotes - One persistent step a time wins.
Beauty Quotes - Draw out your inner beauty.
Live Life Quotes - Find your passion.
Reviews Quotes - Hind site is 20/20.
Trust Quotes - Ways to believe in yourself.
Faith Quotes - Know the truth of who you are.
Purpose Quotes - Find out why you are here.
Funny Quotes - You deserve a laugh.
Gratitude Quotes - Our most powerful gesture.
Happiness Quotes - Everyone likes this energy.
Love Quotes - Say it with your heart.
Sorry Quotes - Say it with sensitivity.
Thanks Quotes - Appreciation is powerful.
Empowerment Quotes - Hold the vision for others.
Freedom Quotes - Be your own person.
Growth Quotes - Be more and make a difference.
Inspirational Quotes - Aspire higher.
Respect Quotes - Honor yourself and others.
Best Friendship Quotes - Friends are priceless. Let them now that.
Goodbye Quotes - Give them something to remember you by.
Leadership Quotes - It is in all of us to make a difference.
Money Quotes - Increase your self-worth and net worth.