Personal Development Home <-- GROW Yourself & Heighten Awareness <-- Spiritual Awareness
Spiritual Awareness and Growth Tips
for practical spiritual guidance and inspiration.
Cultivate higher awareness and spiritual understanding to support
you in handling life authentically, powerfully and compassionately.
Receive daily spiritual awareness reminders.

Over the past seven years I have gone back to the Higher Awareness website again and again for guidance and to check out the latest additions to your already extensive library. I have never come away disappointed. Learning the techniques of intentional journaling from you has given me a tremendous sense of personal power and freedom.
~ KC ~
We enrich our lives when we bring an ongoing awareness of spirit into our daily routines. Our consciousness rises when we see and experience new perspectives of how life works. Wouldn't you appreciate a more meaningful relationship with life?
Welcome to Higher Awareness. We're John and Patrice Robson and we support you to open to the greater truth of who you are.
Life is a spiritual journey. When we look at it that way, we can finally begin to make sense of our world. We can understand why we suffer and how we can ease our suffering. And we can at last find a path to the love, joy and peace that is our birthright.
Sages through all time have advised, "Know thyself." The spiritual awareness journey is one of getting to know and experience who we really are: spirit in form.
Spiritual awareness begins to make sense when we realize we have both a personality and a soul. While our personality identifies with limitation, our soul knows itself to be limitless. Our challenge is to bring the personality and soul together in harmony.
Our email program, Spiritual Awareness and Growth Tips, will offer you a thought-provoking and inspirational email every two days over two months.
"Spiritual maturity is a lifelong process of replacing lies with truth."
-- Kurt D. Bruner
Explore this full spectrum of self-development programs/courses that includes...

13 workbooks - Know Yourself, Time Management, Goal Setting, Tracking Goals, Self-Healing, Write Your Life Story, Journal Writing, Creativity, Intuition Development, Grow Yourself, Life Purpose and Manifesting Abundance.

17 Email Programs - on Awareness, 7 Smart Questions Series, Meditation, 16 Joy Activators, Developing Consciousness, Spiritual Awareness and Relationships.

250 valuable personal development resources - 100 Intuitive Answer Lists, 18 one page, one hour worksheets, 50 journaling tools and more for more clarity, focus, understanding and deeper experiences.

Intuition Distinctions and Find Your Niche and Passion in Life and 'intuit and DO ITí Awareness Program - recently added programs.
All to help you know and grow yourself. At your own pace.
PLUS -

Now Available! The best of the above materials in one 3 month program called 'intuit and DO ITí Awareness Program. All answers are inside of you. We will show you how to draw them out. See the Higher Awareness home page for more details.
Becoming a member of Higher Awareness allows you pick and choose from 30 online workbooks and email programs. Address your top need now. Then when you're ready, explore something new. Or take the fast track, focused 'intuit and DO IT' Awareness Program.
Personal and spiritual growth is a life-long journey. Grow with us, at home or work, at your own pace.
Are you ready: To find the gifts in your pains and life challenges? To open to perspectives that will change your life? To experience your empowered, authentic self? To bring greater meaning and purpose to your life? Then join us at Higher Awareness now and receive access to ALL of our materials. PLUS John is available through email and our private members forum to answer your growth questions.

"Problems cannot be solved at the same level of
awareness that created them."
-- Albert Einstein

I am amazed at the depth of your commitment to this work, and moved, touched & inspired by your understanding of our human experience. Thank you so much for assisting me in having and experiencing my Life on a new and more powerful level, and enabling me to be a reflection of Freedom and full expression to others that I meet.
~ MJ ~
And When You Join us Today, I'll Be Sure and Include These Valuable Bonuses Designed to Help You Go Deeper and Reach HIGHER - ABSOLUTELY FREE
Journaling for Self Empowerment E-book ($29 value) - 50 unique journaling tools to draw out your own inner wisdom and
RE-Treat Yourself System ($49 value) - A powerful reminder service to keep you focused, on track, in control and balanced every day, week, month and year.

Put Your Life Mission on a POSITIVE TRACK to Lasting Change
You have Nothing to Lose...and a Lifetime of Happiness to GAIN
For only $19 (USD) per month... ( $.62 cents/day)

For a one-time payment of $149 (USD), you receive a 1 year membership - your investment is just $.41 cents/day.)

NO RISK. Cancel anytime. No Questions Asked. Keep everything you already have... and if you're not satisfied get a full refund...GUARANTEED.

And our truly special offering...
With the one year membership, you also have access to one-on-one email coaching with me, John Robson. So when you really get stuck, you have an experienced personal development trainer and certified spiritual life coach to support you. I'm here to help you move through your life's deepest challenges and lead the life you were meant to lead. Instantly access your own online personal growth library.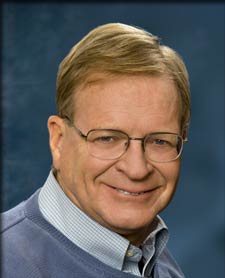 Sincerely,


John Robson
Higher Awareness Inc.
Edmonton, AB Canada

P.S. Just think ... two months from now you may still be wondering who the real you is, or when will I find genuine happiness, confidence, respect. Or...you can be on your way to the life you most desire, feeling inner peace, joy, and revealing that secret vibrant self that you now have the courage to unleash. You decide. You have nothing to lose, because a 100% MONEY BACK GUARANTEE protects you. Click HERE to get started Today.
Our Company
Our Community

Copyright © 1999 - 2019
Higher Awareness, Inc.
#108, 11007 Jasper Ave. Edmonton, AB. Canada T5K 0K6
Phone: 1-780-462-2167 or toll free in N.A. 1-844-828-0740 Mountain (GMT-7)
Email: John Robson