You need to know
the best PLANS and new WAYS
to change your life now.
Confidence that you know your direction and path in life.

Success and Fulfillment as you navigate your personalized life journey.

Pick Your Plan - Long term and short term, that fits your needs and growth interests.
Change and Grow quickly. Live life to the fullest in creative and exciting new ways.

Have quick access to your own tool box of tools and resources that always work for you.

Choose from over 100 time tested Transformational 'NOW' Tools and apply the right tools at the right time for the right reason.

Tools that create order, clarity, healing, intuition and manifest your dreams,
Breakthrough Life Blocks And Unlock Your Authentic Self as you Aspire Higher.

You have personal growth questions, we got your tools and lists of choices.

Know your blocks and aspirations and we direct you to the best of our 250 plus tools, tips, cheat sheets and resources.

Order, clarity and life plans and more all conveniently in one place.

Your Life Control Centre - your launching pad for your new future.

First Systematize and Organize to Internalize and Materialize your dreams.

Design and Build Your Own Life Planner

Learn How to Awaken Awareness and Perfectly Manifest with Our Most Complete Program.

Your Dream Life Awaits! Awaken 7 Levels of Awareness from Senses to Attention to Perceptions to Healing to Creativity to Intuition to Blissful States and YES! - to Manifesting Itself.


Our FLAG SHIP Program

'intuit and DO IT' Awareness and Manifesting Program

It guides you step by step, from robotic, conditioned unawareness to unbounded, intuitive, blissful awareness. The best of the best from 30 programs and 20 years of creating new tools and techniques at Higher Awareness.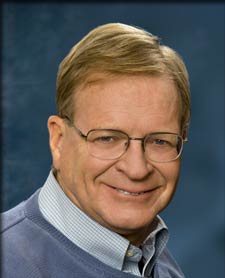 Welcome. John Robson here!

Applying the Right Tools at the Right Time for the Right Reasons

After 20 years in the high-tech, communications and time management industries, John spent the next 25 years applying his team building, creativity, communication and problem solving skills to personal and spiritual growth. His main focus has been on Life Planning and 'New Ways for New and Changing Times'. John has created a large personal growth resource site .

Join over 1000 members and over 150,000 present and past subscribers who are committed to live life to the fullest in creative and exciting new ways.

For over 20 years Higher Awareness has been offering 40 programs, over 250 resources and thousands of emails to support seekers on their personal and spiritual journeys. Our claim to fame is the email support for every workbook and the unique problem solving tools created at the request of our members. We are strong believers in 'Drawing out your own wisdom` and offering choices - not advice.

Start for free our flagship program
'intuit and DO IT' Awareness and Manifesting Program

Our Most Complete Program to Learn How to Perfectly Manifest.

1- Rebuild an Unbreakable Foundation
Coping, Self Sabotaging, Daily Dramas, Unfocused?

Build a solid Foundation
Reveal and Heal Blocks

Create clarity. Make sense of your life. Find order and peace of mind.

2 - Be who you were meant to be

Life seems superficial. Stuck in mediocrity. Not know who you are

Build character. Learn group work. Grow in awareness, Find inner power.

Be happier. Know what you stand for. Find more meaning. Improve imagination.

3 - Manifest your dreams and purpose
Lack direction. Out of synch with the world. Dreams out of reach.

Develop Intuition. Live your life purpose. Manifest more miracles.

Be most fulfilled. Contribution to others. Be the best me. Synchronicities unfold.

I am amazed at the depth of your commitment to this work, and moved, touched & inspired by your understanding of our human experience. Thank you so much for assisting me in having and experiencing my Life on a new and more powerful level, and enabling me to be a reflection of Freedom and full expression to others that I meet.
~ MJ 2016 ~
See What Others Are Saying about Higher Awareness Programs
| | |
| --- | --- |
| | "Your work has impacted me in many positive ways. I look forward daily for your insights. I have nothing but high praises and a sense of deep and profound gratitude for the work you do."Peter Leon |
| | "The daily lessons are keeping me focused in a way that is both meaningful and essential. Slowly but surely, I am beginning to 'open up' to these beautiful lessons, and day by day, they are indeed elevating my understanding and awareness considerably. It's going to take time but having a spiritual 'road map' has made a clear difference."Phyllis Foster |
| | "I am a Chartered Psychologist and psychic. Your site is the most organized, helpful and constructive aid to self-development I have found to date. Thank you for being there!"~ AS ~ |
| | "Excellence and Clarity are the words that begin to describe what I see in your writing and in the services you offer -- and SO much is offered; it's strong. ... your work stands out in contrast to anything I've seen on the web. WELL DONE."~ DM ~ |
Here are five easy ways to start benefiting from this
'intuit and DO IT' Awareness and Manifesting System.
| | | | |
| --- | --- | --- | --- |
| | | | |
| Confidence and Decisiveness as You Know Yourself Better | Authenticity as You Heal Self Sabotaging Blocks | More Synchronicities, Coincidences, Results and Miracles as You Elevate Your Consciousness | Productivity and Effectiveness as You Use our 5 Minute Worksheets |
| | | | |
| | Self Reliance as You Trust Your Intuition, Insights and Higher Levels of Understanding. | Make Sense of Your Life from 3 Simple Models of Life and Universal Laws. | |

Its as Easy as 1,2,3 here is how it works
Download the first few Manifesting System worksheets – Your 5-minute Personal Dashboard, Dream Calendar, Weekly COFFEE Questions and Life Challenges Worksheet. Fill in your Personal Dashboard.
Weekly receive a new worksheet, a higher level of thinking or productivity tool to enhance intuition. Refocus using your Weekly COFFEE Questions.
Then pick out which tools work best for you and track your miracles, insights, results and synchronicities.
Have Your Very Own Control Centre for Planning and Manifesting Your Ideal Life
Systematize to Internalize to Materialize.
Intuition seeks order and gives you clarity. You now have a "GO TO" place to create and track your goals, growth and greatness. Keep your 'inner work' worksheets orderly for daily, weekly and monthly action so you have personal development plans that change as you grow. The system is flexible and easy to use in print (recommended), online or on your smart phone. Manifest more clarity, order and results into your life.

Purchase options - at a glance!
Membership Type
Cost


Monthly Membership $29/month
GOOD DEAL

One Year Membership $249/year
BETTER DEAL

Life Time Membership
$369 one time fee
BEST DEAL
3 month "intuit and DO IT" Awareness Program — take the program at least 3 times (recommended).

Private Support Group — Share your successes. Get your questions answered.
BONUS - 30 e-books and email programs such as Know Yourself, Heal Yourself, Grow Yourself, Life Purpose and more (see sidebar for more programs)

Immediate access to ALL of our hundreds of personal growth resources
Have any personal or spiritual growth needs? See our 'Needs Tree' and recommended resources and programming.

We will be your growth partner for a life time of learning. Get future programs at no cost. John answers your questions personally.


Click & Transform Your Life Now!

Click to Start Now!

Click to Start Now!

Click to Start Now!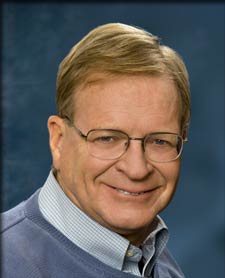 Sincerely,


John Robson
Higher Awareness Inc.
Edmonton, AB Canada

P.S. The day you are different, everything will be different. But how do we change? We simply need to wake up to what's already inside us. It's absolutely magical! And I can show you how to do it!
Join me now. Get access to ALL of these materials. And discover for yourself a whole new world of possibilities. The Most Complete Program to Learn How to Perfectly Manifest.
P.P.S. A portion of profits for over 10 years have gone to over 300 third world entrepreneur loans in 55 countries through Kiva.
Our Company
Our Community

Copyright © 1999 - 2019
Higher Awareness, Inc.
#108, 11007 Jasper Ave. Edmonton, AB. Canada T5K 0K6
Phone: 1-780-462-2167 or toll free in N.A. 1-844-828-0740 Mountain (GMT-7)
Email: John Robson