Awaken Your Awareness and You
Awaken Your Life

Awareness is the Bottom Line for how we experience life

.
Awaken 7 Levels of Awareness from

Senses to Attention to Perceptions to Healing to Creativity to Intuition to Blissful States and YES! - to Manifesting Itself.



Get more out of life as you explore:
The NEW 'intuit and DO IT' Awareness Program
The 'Best of the Best' drawn from 30 programs and
20 years of teaching at Higher Awareness.
Over 3 months you will receive 3 emails per week guiding you, step by step, from robotic, conditioned awareness to unbounded, intuitive, blissful awareness.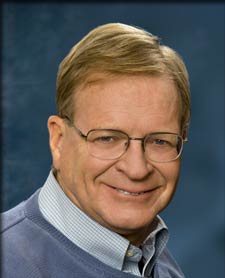 Welcome. John Robson here!
Just imagine - creating your ideal life or perfect project. You can be that powerful. Often this takes a lifetime of effort, but you can now fast track over the next year through our '3 levels of consciousness' awareness program.
It's time to break out of mediocrity, being stuck, unmet dreams and your passion fizzling out.
During 20 years as an author and facilitator I have enjoyed creating and sharing higher levels of thinking and being that greatly enhance awareness, intuition, life purpose, life planning, productivity and your ability to manifest. To support you in creating a more enjoyable, meaningful and purposeful life, I invite you to apply my NEW Awareness Program in multiple ways as a life-long and life-changing tool.

Intuition and awareness responds well to personal potentials and needs like; self knowledge, self healing, awareness, life purpose, synchronicities, helping others and raising consciousness. And expanding these potentials enhances improved intuition and you grow faster and faster with more clarity and meaning.
The first step of all growth and change is 'awareness.'
Awareness is paying attention and awakening to what is. Awareness is happiness, peace of mind, healing, spirituality and service in action.

It is a basic process you use for life - for everything. It is being conscious instead of robotically reacting and thinking the same things over and over again. Once you get bitten by the awareness bug, your world awakens.

When you reach your 'magic awareness point', you will say things like, "I create my own world. I attract all my own experiences. I am responsible for my happiness. There are no accidents. I love my synchronicities. I am in the flow of life."

I am in the process of writing a book- "New Ways for Stuck Seekers!" (a working title). Are you ready to face the unknown, truth, creativity, potentials, your soul and spirituality? Today more and more people are awakening to the fact that "There is more to life". "I have choices." Is this you?
Become a master of using the right tools at the right time to pole vault over paradigms that have been holding you back.

Join us on a 3 month 'Awareness Journey' through:
Overcoming pain, the unknown, challenges, self sabotaging behaviours and limiting beliefs that block awareness and growth.
Developing your character and new ways of thinking and feeling and creating your dreams. .
Aligning with purpose, possibilities, synchronicities and your meaningful contribution.



Rebuild an Unbreakable Foundation
KNOW and Heal Yourself - Awaken Your Awareness
We all have literally 100's of limiting beliefs, compromises, defences, justifiers and fears, let alone our ego holding us back.

Is this You?
Self sabotaging behaviors. Daily dramas. Limiting beliefs. Victimhood. Unclear. Unfocused. Stuck in finances, health, work and/or relationships?

Here is Why you may be stuck.
Reactive emotions. Old programming. Poor self-discipline. Self-centered ego. No plan. Not knowing what to do.

Yet you Want more
Sanity. Space. Clarity. Confidence. Change. Intuition. Follow through. Results.
Here is how I help you in Month 1!
Stay on top of everything

with your own 'Dream Calendar' and idealize your day, week, month and year - ALL ON ONE PAGE.

Know your self sabotaging blocks

- life challenges, defenses, limiting beliefs, robotic reactions and create your 'Healing Hot List'.

Master your Life

with the 'Awareness Formula' - Basic steps to move through challenges, draw out your truth and be more creative.

Goal setting that fits your style.

5 unique ways of goal setting and anchoring them into your powerful subconscious mind.

Be who you were meant to be.

Choose from over 20 self healing methods to find the right ones for the right situation that work for you.

Naturally create positive outer results

as you practice inner 'YIN' disciplines that automatically out picture the new you.

Daily growth

using our popular 'Personal Dashboard' - powerful results from 5 minutes per day on this one page worksheet.

Build your own binder

to hold the above forms and other cheat sheets and worksheets. Become a master organizer of your growth.
"God is not attained by the process of addition, but by a process of subtraction." - Meister Eckhart

Develop Courage and Self Discipline. Go deeper and experience all senses. Know your listening style. Reveal blocks and life challenges that need healing.


GROW Yourself and Heighten Awareness
Expand Your Experiences - Develop Your Potentials, Power and Personality
Life is about understanding and raising your consciousness so you have many more life choices.

Is this You?
Life is spent on the surface. Superficial. Reactive. Mundane. Mediocre. Stuck. 'I do not know who I am'.

Here is Why you may be stuck.
Not know your character, values, gifts or talents. Have no life plan.

Yet you Want more
Peace of mind. Happiness. Belonging. Imagination. Move forward in life. Values. Character. Meaning.
Here is how I help you in Month 2!
Go deeper and reach higher

with new awareness tools and higher ways of thinking.

Know what you stand for

as you develop your authentic, natural character.

Allow natural affinities to emerge

as you allow tensions to naturally move and integrate.

Keep perspective and focus

weekly on your Life-On-One Page worksheet

Naturally heal and grow

by causing slight tensions that naturally and easily seek resolution.

Develop self trust and resilience using the

30 point Truth Table.

Understand and practice the power of group

work.

Find appropriate ways of expressing yourself

with my popular Feeling Finder.

Experience more peace of mind and happiness

as you understand and raise your consciousness.

Maintain a balance

of life perspectives as you receive progressive daily, weekly, monthly and quarterly COFFEE Questions.
"The capacity for delight is the gift of paying attention." -- Julie Cameron

Catch blind spots and early warning signals before crisis happens. Create consistent movement. Develop your values, imagination and creativity. Let go of what is not real.


FLOW Yourself and Live a Life of Passion, Potential and Purpose
Experience more synchronicities and coincidences - Intuit and DO IT!
The GOOD News is: You are Manifesting Perfectly right now! You need only learn the rules.

Is this You?
Lack of direction and meaning. Out of synch with the world. Bad luck. Not fitting in.

Here is Why you may be stuck.
Lack of purpose and motivation. Not know how to live your dreams.

Yet you Want more
Intuition. Creativity. Productivity. Flow. Meaning. Miracles. Finding my contribution. Spiritual wisdom. Being the best me.
Here is how I help you in Month 3!
Confidence and Self Reliance

as you know your 3 Life Purposes - Personality, Soul and Spirit.

Develop improved relationships.

Know the power of Group Work.

Live your dreams

with help from your own powerful manifesting cheat sheet and 5 minute worksheet. Rate and track your co-creating skills.

Triple your creativity

with just one exercise on your Brainstorm Buddy worksheet and cheat sheet..

My most powerful manifesting tool

- How I quickly attracted the perfect career, lifestyle, wife and home.

Get motivated.

Clarify your Life Question that keeps you moving forward.

Enjoy lots of synchronicities and coincidences

as you align with your purpose, expression and values.
"The day you have ceased to travel - you have arrived."

One ultimate purpose is to grow in awareness and consciousness. Watch yourself consistently evolve and co-create. Expand and trust your intuition, contribution and beingness.
Naturally KNOW, GROW and FLOW through life.
Each of these potentials (willpower, accountability, inner wisdom, wholeness, authenticity, creativity, relationships, meaning, productivity, order and more) enhance your intuition and create miracles. Now work on them ALL AT ONCE.
That is the exponential power of Synergy.

1+1+1+1+1+1 = 111111


Identify What Stops Your Growth
Just knowing your blocks is half way to healing them.

Enhance Your Intuition
Intuition is always there. I can help you turn up its volume.

Clarify What You Want to Do, Be and Have
Clarity of what you want is powerful. Set clear intentions.

Raise Your Consciousness Level
The higher you elevate your consciousness the more naturally you co-create.
See What Others Are Saying

One of The Best Investments I Have Ever Made
~ Michael Taylor, 2016 ~

I've tried different journaling methods over many years and I find this the most valuable.
~ Mary Ward, 2017 ~

I am amazed at the depth of your commitment to this work, and moved, touched & inspired by your understanding of our human experience. Thank you so much for assisting me in having and experiencing my Life on a new and more powerful level, and enabling me to be a reflection of Freedom and full expression to others that I meet.
~ MJ, 2016 ~

I absolutely love the evolving essences approach to progress tracking. It is so elegant and simple and yet so effective and versatile on more than one level. It really helps with setting my intention and maintaining motivation.
~ Daniel, 2017 ~
Manifest your dreams, goals and miracles in an efficient, holistic, natural, magical and productive manner.

Here are five easy ways to start benefiting from this
'intuit and DO IT' Awareness System.
| | | | |
| --- | --- | --- | --- |
| | | | |
| Confidence and Decisiveness as You Know Yourself Better | Authenticity as You Heal Self Sabotaging Blocks | More Synchronicities, Coincidences, Results and Miracles as You Elevate Your Consciousness | Productivity and Effectiveness as You Use our 5 Minute Worksheets |
| | | | |
| | Self Reliance as You Trust Your Intuition, Insights and Higher Levels of Understanding. | Make Sense of Your Life from 3 Simple Models of Life and Universal Laws. | |

Click Here & Start Your
"
intuit
and DO IT" Awareness Program Now!
See What Others Are Saying about Higher Awareness Programs

"Your work has impacted me in many positive ways. I look forward daily for your insights. I have nothing but high praises and a sense of deep and profound gratitude for the work you do."
— PETER LEON

"The daily lessons are keeping me focused in a way that is both meaningful and essential. Slowly but surely, I am beginning to 'open up' to these beautiful lessons, and day by day, they are indeed elevating my understanding and awareness considerably. It's going to take time but having a spiritual 'road map' has made a clear difference.
—
Phyllis Foster

"I am a Chartered Psychologist and psychic. Your site is the most organized, helpful and constructive aid to self-development I have found to date. Thank you for being there!"
—
AS

"Excellence and Clarity are the words that begin to describe what I see in your writing and in the services you offer -- and SO much is offered; it's strong. ... your work stands out in contrast to anything I've seen on the web. WELL DONE."
—
DM
Spending time and money on what works for the gurus, but not for you. On what fits their style and level of awareness and not yours. Staying stuck in the 95% of what we do, think and say which is unconscious. No follow up so information goes in one ear and out the other. No answering of questions.
Let me help you draw out your own inner wisdom and set powerful intentions so you develop a lifelong resilience to confidently handle most of life's situations.
You have probably been struggling to make sense of your world and how you fit it. To know how to manage life's rollercoaster and still let in life's bigger ideas and callings. I would be thrilled to support your growth journey. I will show you how to 'Systematize and Internalize so you can Materialize' your goals.
And if you do not choose my 'intuit and DO IT' Awareness Program, my best piece of advice is to STOP daily for at least 5 minutes and write something - anything about what you are feeling or thinking. It is magical.
Is it time for change?
This entire 'intuit and DO IT' Awareness Program comes with a 100% SATISFACTION GUARANTEE.
If you are not happy with ANY part of the program for ANY reason, just tell me within 30-days and you'll receive a full refund of your last payment - no problem, no hassles, no risk, no worries.
Take the course anytime, from anywhere, from any device! Click your preferred payment option below to register for the 'intuit and DO IT' Awareness Program. I have kept this program affordable so more people can make a difference in their lives and the lives of others.
I highly recommend you take this program at least 3 times. Often to integrate and master one level, one needs to address all levels to some degree. First focus on a foundation by learning and healing what stops you and consider taking it again to clear another layer of challenges. Clarify your life purpose and then do the program again focusing on expressing and living your purpose. Take it again till you KNOW and GROW and FLOW.
Purchase options - at a glance!
Membership Type
Cost


Monthly Membership $19/month
GOOD DEAL

One Year Membership $149/year
BETTER DEAL

Life Time Membership
$269 one time fee
BEST DEAL
3 month "intuit and DO IT" Awareness Program — take the program at least 3 times (recommended).

Private Support Group — Share your successes. Get your questions answered.
BONUS - 30 e-books and email programs such as Know Yourself, Heal Yourself, Grow Yourself, Life Purpose and more (see sidebar for more programs)

Know Yourself book only
Immediate access to ALL of our hundreds of personal growth resources
Have any personal or spiritual growth need? See our 'Needs Tree' and recommended resources and programming.

We will be your growth partner for a life time of learning. Get future programs at no cost. John answers your questions personally.


Click & Transform Your Life Now!

Click to Start Now!

Click to Start Now!

Click to Start Now!
Join me now in awakening a more meaningful relationship with life. Repeat the 'intuit and DO IT' Awareness Program over a year and receive access to this massive personal and spiritual growth library. You are worth it!

A MAJOR BONUS for one year members! A full spectrum of self-development programs that include...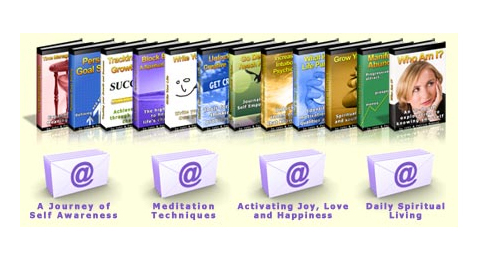 13 workbooks - Know Yourself, Time Management, Goal Setting, Tracking Goals, Self-Healing, Write Your Life Story, Journal Writing, Creativity, Intuition Development, Grow Yourself, Life Purpose and Manifesting Abundance.

17 Email Programs - 2 on Awareness, 7 Smart Questions Series, Meditation, 16 Joy Activators, Developing Consciousness, Spiritual Awareness and Relationships.

250 valuable personal development resources - 100 Intuitive Answer Lists, 18 one-page, one-hour worksheets, 50 journaling tools and more for more clarity, focus, understanding and deeper experiences.

Intuition Distinctions and Find Your Niche and Passion in Life - recently added programs.
All to help you know and grow yourself, at your own pace, in your own place.
Invest in a one year membership and you will receive all Higher Awareness 30 programs and over 250 personal and spiritual resources (a $249 value). As needs are uncovered on your journey I have programs and resources to support you through them.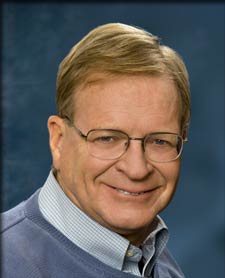 Sincerely,


John Robson
Higher Awareness Inc.
Edmonton, AB Canada

P.S. The day you are different, everything will be different. But how do we change? We simply need to wake up to what's already inside us. It's absolutely magical! And I can show you how to do it!
Join me now. Get access to ALL of these materials. And discover for yourself a whole new world of possibilities.
P.P.S. A portion of profits for over 10 years have gone to over 300 third world entrepreneur loans in 55 countries through Kiva.
Our Company
Our Community

Copyright © 1999 - 2019
Higher Awareness, Inc.
#108, 11007 Jasper Ave. Edmonton, AB. Canada T5K 0K6
Phone: 1-780-462-2167 or toll free in N.A. 1-844-828-0740 Mountain (GMT-7)
Email: John Robson