"If the only tool you have is a hammer,
you tend to see every problem as a nail."
-- Abraham Maslow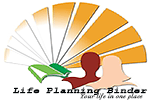 A carpenter has a tool box of tools to handle most situations.
Serious about your growth?
Now you can have the right tools for the right situation and level of growth.

Where do you keep your worksheets, goals, ideal 'Dream Calendar', Life-on-a-Page, daily practices, journals, COFFEE questions/answers, learnings, cheat sheets, and lots more. Create your own Life Planning Binder to keep track of your daily, weekly, and monthly activities.
Now, everything in one, 'GO TO' place. Print your pages, put them in a binder and you can sit anywhere, inside and outside, and work on your evolution and creations. BUT FIRST:
Download Your Starter Binder Pages and Instructions - Print these core pages, get 5 dividers, put them all in a 3 ring binder, and start recreating your life. Click the above link to download.
Join Higher Awareness as a member and receive at least 3 TOOLS for each of the 12 life journey steps over 14 days.
Some of the New Transformational Tools are listed below:
COMMITMENT OPENS DOORS - A Simple 2-step Process, My 3 Step Life Plan, AMP Up Your WARP Drive
SELF-DISCIPLINE - My Personal Dashboard, My Ideal Dream Calendar, My Happy Dumping Ground
FOCUS - My Power Hour My TOT, CREED, and Intentions, Core trackers,
KNOW Yourself - Healing Hot List, Pet Peeves "Awaken Awareness CARD", Lists of Choices
HEAL Yourself back to Wholeness - Daily Healing Steps, Needs Tree, Hero Stories
Awaken Your AWARENESS - Awareness Spiral, Questions, Creativity triggers, Awareness CARDS
Develop INTUITION - BE ME NOW, Pendulum and Muscle Testing, Attunements, Discernment List
Build CHARACTER - Assets, Grooming, Stepping Stones, Values List
Leverage a BUDDY and Group Work - relating, master mid groups
Pursue PURPOSE - Aligning, Resonating Purpose page,
Seek Soul/SPIRIT - Soul Page, What is Consciousness
MANIFEST Your Dreams - 5 Ways of Manifesting, Synthesizing Scoper
Join us at Higher Awareness for more New Ways of Thinking and New Pages for your binder.
"The more prepared you are, the more spontaneous you can be." -- Sue Paulson