Open Your 7 Main Intuition Doorways!
Intuition Responds Mainly to NEED -
Your Self Knowledge, Self Healing, Confidence, Creativity, Relationships, Purpose, Peace of Mind and Happiness

Announcing the 'intuit and DO IT' Manifesting System
All answers are within you. We will show you how to draw them out.
Master higher levels of thinking, being and intuition.

Over 3 months receive 3 emails per week guiding you through 3 levels of awareness, intuition and manifesting. In the first month, build an unbreakable foundation ready for expansion in month 2 and then finding your unique expression.
Welcome. John Robson here!
During 20 years
as a
n author and facilitator I have enjoyed creating and sharing new levels of thinking that enhance intuition, life purpose, life planning and productivity. To support you in creating a life that is more enjoyable, meaningful and purposeful, I invite you to t
est drive our 12 progressive, life-changing, 5 minute, one-page worksheets.
Experience the miracles of these double edge swords. Intuition responds well to these 7 personal potentials. Then these potentials facilitate clearer intuition and you grow faster and faster with more clarity and meaning.
1. Develop Courage and Self Discipline. Without willpower and self-discipline, nothing will change. Intuition will guide you. Simple practices open you to new opportunities. Keep your commitments to yourself and others. Stay in integrity. Our reminders, tools, personal practices and support system keep you on track. You are never left alone.
2. Know Yourself Deeply. Intuition is a revealer of your blocks. Intuition supports you in developing your character, uniqueness and who you are. Enhance your confidence and inner wisdom.
3. Heal Yourself. Above all, Intuition awakens you to wholeness. NATURALLY resolve tensions, find solutions, get answers, make decisions and receive higher guidance. Choose from over 20 self healing methods to find the right ones for the right situation that work for you. Create a solid foundation of wholeness and authenticity.
4. Awaken Your Higher Awareness, Creativity, Imagination and Intuition . We can't grow without SELF AWARENESS. Expand your awareness beyond basic senses to feelings to intellect to imagination to intuition to accessing higher guidance. All answers are inside of you. Receive progressive daily, weekly, monthly and quarterly COFFEE Questions to draw them out. Catch blind spots and early warning signals before crisis happens. Build self resiliency and self reliance. Handle most any situations that arise. We will show you how to draw out the truth and what is real. Use our 30 point Truth Table to discern and discriminate higher soul guidance from lower ego self-centredness.
5. Leverage the Power of the Sub-Conscious Mind. Typically 95% of what we do, think and say is conditioned and robotic based on old programming. Now rid old programming and anchor new programs based on Truths and the 3 main Universal Laws. Understand, practice and anchor higher wisdom in your subconscious mind and watch limiting beliefs naturally shift.
6. Clarify and Live Your Life Purpose. Intuition helps you find your place in life. Know where you are going and how to get there. Know and express your life purposes. Find more motivation and meaning in life as you find your ideal service to others.
7. Expand Your Consciousness so you have More Options to Manifest. Receive a worksheet and cheat sheet for both - How to Expand Consciousness and How to Manifest your Dreams. Watch yourself consistently evolve and co-create.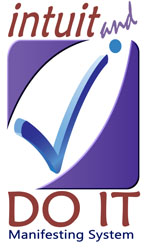 N
aturally
KNOW, GROW and FLOW through life.
Each of these potentials enhance your intuition and create miracles. Now work on them ALL AT ONCE.

That is the exponential power of Synergy.

1+1+1+1+1+1 = 111111
En
hance your willpower, accountability, inner wisdom, wholeness, authenticity, creativity, relationships, meaning, productivity, order and more - all in one program.
And It All Starts on the First Worksheet - Your Own Personal Dashboard. On Just ONE PAGE and in only 5 Minutes per day you can activate all of the above 7 potentials.
| | | | | |
| --- | --- | --- | --- | --- |
| | | | | |
| Identify What Stops Your Growth | Enhance Your Intuition | Clarify What You Want to Do, Be and Have | Raise Your Consciousness Level | And More |
| Just knowing your blocks is half way to healing them. | Intuition is always there. We can help you turn up its volume. | Clarity of what you want is powerful. | The higher you elevate your consciousness the more naturally you co-create. | Clarify your message to the world. What decisions must be made? |

Is This YOU?
| | | | |
| --- | --- | --- | --- |
| | | | |
| Is this You? | Here is why you may be stuck. | Yet you want more: | With lots of support. |
| Self sabotaging, daily dramas, limiting beliefs, unclear, unfocused, unproductive and stuck in finances, health, work and relationships? | No plan; Self-centered ego; Old programming; Lack of purpose; Poor self-discipline; Not knowing what to do. | Clarity, Confidence, Creativity, Change, Belonging, Intuition, Productivity, Flow, Meaning, Miracles... | Step by step instructions. Get your questions answered in a facilitated private Facebook group. You are never left alone. |

Its as Easy as 1,2,3
Download the first few Manifesting System worksheets – Your 5-minute Personal Dashboard, Dream Calendar, Weekly COFFEE Questions and Life Challenges Worksheet. Fill in your Dashboard daily.

Weekly receive a new worksheet, a higher level of thinking or productivity tool to enhance intuition. Refocus using your Weekly COFFEE Questions.

Then pick out which tools work best for you and track your miracles, insights, results and synchronicities.
Have Your Very Own Control Centre for Planning and Manifesting Your Ideal Life
Systematize to Internalize to Materialize.
Intuition seeks order and gives you clarity. You now have a "GO TO" place to create and track your goals, growth and greatness. Keep your 'inner work' worksheets orderly for daily, weekly and monthly action so you have personal development plans that change as you grow. The system is flexible and easy to use in print (recommended), online or on your smart phone. Manifest more clarity, order and results into your life.

See What Others Are Saying
"One of The Best Investments I Have Ever Made"

"I've tried different journaling methods over many years and I find this the most valuable."

"I absolutely love the evolving essences approach to progress tracking. It is so elegant and simple and yet so effective and versatile on more than one level. It really helps with setting my intention and maintaining motivation."
--

Michael Taylor 2016

-- Mary Ward 2017
-- Daniel 2017

Review and update weekly your LIFE ON A PAGE worksheet as an interactive Creed or Manifesto that summarizes your:
Unconscious Mind, Comfort Zone and Habits, Evolving Edge of Consciousness, Life Purpose and Vision, plus your Life Question and Life Lesson - all on one page.
Manifest your dreams, goals and miracles in an efficient, holistic, natural, magical and productive manner.

The GOOD News is:
You are Manifesting Perfectly right now!!
You need only learn the rules.
Manifesting is complicated and there is no one magic bullet for getting what you want. We are each totally unique and different from each other and we mainly manifest by who we are more than by what we do. Our manifesting worksheet and cheat sheet consolidates the key ways that will bring you closer to your dreams faster.


Just Check Out These Powerful Features
The 'Back to Basics' month 1 creates an unbreakable Foundation as you

"Reveal and Heal"

unconscious blocks.

The 'Expanding Consciousness' month 2 lets go of old patterning as you

"Awaken Awareness."

T

he 'Expressing your Life Purpose' month 3 supports you to master manifesting methods as you

"intuit and DO IT!"

One new tool, higher level of thinking or plan per week.

3 levels of our popular Daily Personal Dashboards.
Putting it all together - Your "Life On One Page".
A complete list of Inner 'YIN' disciplines that you choose from so you naturally create positive outer results.
F

riday's emails have self-coaching COFFEE questions and reminders for personal practices to keep you focused.

Use technology that works for you - Written (recommended). Online. On a cloud with your smart phone.

3 Models of Life that will simplify how life works so you can make more sense of life.

5 effective ways to do goal setting so it fits your style and needs.

My most powerful manifesting tool - How I quickly attracted the perfect career, lifestyle, wife and home.

Brainstorm Buddy worksheet and cheat sheet for quick, amazing creativity. One exercise triples your creativity.

How to naturally cause slight tensions that naturally and easily seek resolution.

Ways to integrate your Calendar, To Do Lists, Connections and Projects.

And lots more ...

Here are five easy ways to start benefiting from this
'intuit and DO IT' Manifesting System.
| | | | |
| --- | --- | --- | --- |
| | | | |
| Confidence and Decisiveness as You Know Yourself Better | Authenticity as You Heal Self Sabotaging Blocks | More Synchronicities, Coincidences, Results and Miracles as You Elevate Your Consciousness | Productivity and Effectiveness as You Use our 5 Minute Worksheets |
| | | | |
| | Self Reliance as You Trust Your Intuition, Insights and Higher Levels of Understanding. | Make Sense of Your Life from 3 Simple Models of Life and Universal Laws. | |

See What Others Are Saying about Higher Awareness Programs
"Your work has impacted me in many positive ways. I look forward daily for your insights. I have nothing but high praises and a sense of deep and profound gratitude for the work you do."

Peter Leon

"The daily lessons are keeping me focused in a way that is both meaningful and essential. Slowly but surely, I am beginning to 'open up' to these beautiful lessons, and day by day, they are indeed elevating my understanding and awareness considerably. It's going to take time but having a spiritual 'road map' has made a clear difference."

Phyllis Foster

"I am a Chartered Psychologist and psychic. Your site is the most organized, helpful and constructive aid to self-development I have found to date. Thank you for being there!"

~ AS ~

"Excellence and Clarity are the words that begin to describe what I see in your writing and in the services you offer -- and SO much is offered; it's strong. ... your work stands out in contrast to anything I've seen on the web. WELL DONE."

~ DM ~
What's the alternative?
Spending time and money on what works for the gurus, but not for you. On what fits their style and level of awareness and not yours. Staying stuck in the 95% of what we do, think and say which is unconscious. No follow up so information goes in one ear and out the other. No answering of questions.
Let me help you draw out your own inner wisdom and set powerful intentions so you develop a lifelong resilience to confidently handle most of life's situations.
You have probably been struggling to make sense of your world and how you fit it. To know how to manage life's rollercoaster and still let in life's bigger ideas and callings. I would be thrilled to support your growth journey. I will show you how to 'Systematize and Internalize so you can Materialize' your goals.
And if you do not choose my 'intuit and DO IT' Manifesting program, my best piece of advice is to STOP daily for at least 5 minutes and write something - anything about what you are feeling or thinking. It is magical.

A MAJOR bonus!
Qualify and receive this full spectrum of self-development programs that includes...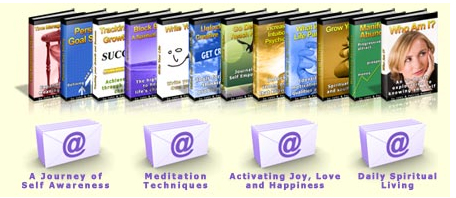 13 workbooks - Know Yourself, Time Management, Goal Setting, Tracking Goals, Self-Healing, Write Your Life Story, Journal Writing, Creativity, Intuition Development, Grow Yourself, Life Purpose and Manifesting Abundance.

17 Email Programs - on Awareness, 7 Smart Questions Series, Meditation, 16 Joy Activators, Developing Consciousness, Spiritual Awareness and Relationships.

250 valuable personal development resources - 100 Intuitive Answer Lists, 18 one-page, one-hour worksheets, 50 journaling tools and more for more clarity, focus, understanding and deeper experiences.

Intuition Distinctions and Find Your Niche and Passion in Life - recently added programs.
All to help you know and grow yourself. At your own pace, in your own place.
Invest in a one year membership and you will receive all Higher Awareness 30 programs and over 250 personal and spiritual resources (a $249 value). As needs are uncovered on your journey we have programs and resources to support you through them.

Is it time for change?
This entire 'intuit and DO IT' Manifesting program comes with a 100% SATISFACTION GUARANTEE.
If you are not happy with ANY part of the program for ANY reason, just tell me within 30-days and you'll receive a full refund of your last payment - no problem, no hassles, no risk, no worries.
Take the course anytime, from anywhere, from any device! Click your preferred payment option below to register for the 'intuit and DO IT' Manifesting System. We have kept this program affordable so more people can make a difference in their lives and the lives of others.
We highly recommend you take this program at least 3 times. Often to integrate and master one level, one needs to address all levels to some degree. First focus on a foundation by learning and healing what stops you and consider taking it again to clear another layer of challenges. Clarify your life purpose and then do the program again focusing on expressing and living your purpose. Take it again till you KNOW and GROW and FLOW.
Purchase options - at a glance!
Self Guided Monthly Membership
$19/month
GOOD DEAL
One Year Membership
$149/year
BEST DEAL
Month by month access to the 3 month 'intuit and DO IT' Manifesting System
3 month'intuit and DO IT' Manifesting System - take the program at least 3 times (recommended)
Private Group, get your questions answered
Private Group, get your questions answered
Know Yourself Book
30 e-books and email programs such as know yourself, heal yourself, grow yourself and life purpose - see sidebar for more programs.
Immediate access to ALL of our hundreds of resources
Join me in awakening and manifesting a more meaningful relationship with life. Repeat the 'intuit and DO IT' Manifesting System over a year and receive access to this massive personal and spiritual growth library. You are worth it!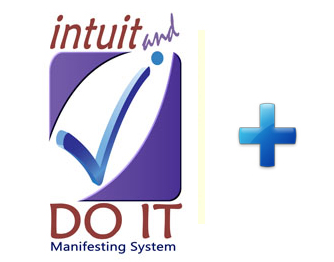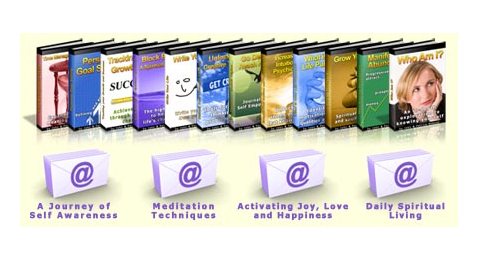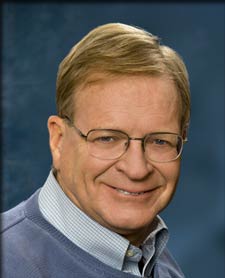 Sincerely,


John Robson
Higher Awareness Inc.
Edmonton, AB Canada

P.S. The day you are different, everything will be different. But how do we change? We simply need to wake up to what's already inside us. It's absolutely magical! And we can show you how to do it!
Join me now. Get access to ALL of our materials. And discover for yourself a whole new world of possibilities.