"There is only one journey. Going inside yourself." -- Rainer Maria Rilke
Who are you - really?
Uncover the gifts of higher awareness
Get to know yourself and you'll begin to grow yourself - naturally!


"Know Thyself!"
Hi! I am John Robson. Welcome to Higher Awareness!
Sages throughout time have declared 'know thyself' as the key to wealth and happiness. The more you know your true self, the more you experience the riches of life.
I know of no other program on the Internet that will help you know yourself more precisely. How well do you know yourself?
Take our "Know Yourself" program and you will:
Know and heal your challenges that stop you from growing, such as
:
defence patterns,
pet peeves,
tensions and stressors,
fears,
excuses and justifiers,
projections,
limiting beliefs,
life lesson,
self sabotaging methods and
ego issues.
Know and grow your character and your:
thinking and feeling styles,
values and virtues,
strengths and weaknesses,
gifts and talents,
messages from your body and
personality purpose.
Know your soul's:
essence,
purpose,
potentials and passions,
unique expression and more ...
From the above create a "HOT LIST" of life challenges to work on and apply them to our Block Busting/Self-Healing program. Rebuild a solid foundation.
Know yourself deeply and your self confidence soars, decision making is easier and relationships have less stress.
It's so easy to get lost:
in unconscious patterns and habits.
in our thoughts, and believing that our thoughts are real and true.
in our feelings of anxiety, frustration, anger, disappointment, or yearning ...
in believing that the past determines the future.
in believing the future will be better, even though we're not doing anything now to make that so.
So how do we find our way to what really matters in life - to health, abundance and joy?
Allow us to guide you on the most exciting journey of your life - the inner journey to your true self.
How do you shift from who you THINK you are to who you REALLY are?
With awareness! All of our many programs will help you become aware of new aspects of who you are. Of what you can be and do. Of what life can be for you. There's a bigger picture to your life.
It simply makes sense:
How can you know what to do in life if you do not know who you really are?
How can you relate well to others if you do not have an intimate relationship with yourself?
How can you understand life, if you do not first understand yourself?
This web site offers you the gifts of higher awareness.
As a member of Higher Awareness, you will have access to our extensive resource library. Pick and choose freely from a wide variety of online workbooks and email programs.
We all need help to see ourselves clearly
We don't realize how unconscious we are until someone or something wakes us up to a new reality.
When we don't know who we are, we move through life on auto-pilot. We live by habit, reacting unconsciously to people and events around us. We generally let others tell us what to do.
When we discover who we really are, we take charge.
We live with purpose and meaning.
We open to the gifts in every moment.
We uncover our innate inner wisdom - the imagination, creativity, passion and intuition that already lie inside us.
Allow us to be your growth partners.
We'll show you new ways to look at yourself and life.
We offer our members a high level of support, including:
Simple and clear discussions of fundamental truths around how life works and how we can successfully align with it.
Powerful tools and exercises so you can draw out your own inner wisdom.
Ongoing inspiration to help you maintain the consistent attention that's required to change and grow.
Daily support emails to keep you focused, motivated and disciplined.
Valuable personal development resources - Quick but powerful tools like 100 Intuitive Answer Lists, 18 one-page worksheets, 50 journaling tools, smart questions and more, to spark insights that can open new doorways for you.
All to help you know and grow yourself.
Becoming a member of Higher Awareness lets you pick and choose from a wide variety of workbooks, email programs and resources. Browse the list in the right margin. Address your top need or desire now. Then when you're ready, explore something new.
Personal and spiritual growth is a life-long journey. Grow with us, at home or work, at your own pace.
Are you ready?
To find the gifts in your pain?
To open to perspectives that will change your life?
To experience empowered, enlightened living?
To bring greater meaning and purpose to your life?
Then join us at Higher Awareness now and rediscover yourself in a whole new way.
Choose from a wide range of online workbooks and programs that show you how to:
Solve problems and bust through blocks,
Go for what you want,
Develop creativity and intuition,
Explore your life purpose and spirituality,
Manage money and create prosperity and abundance.
And more.
"Problems cannot be solved at the same level of
awareness that created them."
-- Albert Einstein
Check out what others are saying about us...
"One of The Best Investments I Have Ever Made"
I must admit that it is one of the best investments I have ever made. I continue to gain new insights about myself and I am expanding my consciousness at the deepest level possible as I meditate on the emails. I feel a deep shift in my confidence and I am gaining more clarity on which direction to take my business. I have been considering signing up for this course for approximately 2 years and I intuitively knew that this was the perfect time for me to do this. So glad I did!
- Michael Taylor
"I Am Earning $130,000 A Year And Bought My First House"
Just a few years ago, I got access to your material when I was in an absolute financial mess. I am ever so thankful. Fast forward a few years and I have now a job I work two weeks every month and am earning almost $130000 a year and have just moved into my first house that I bought myself. My life has gone from strength to strength and I am a single mum with a 16 yr old son and 7 yr old daughter and I've accomplished this all in that short time. I wanted to send you a heartfelt thank you for helping me to turn things around, and for your kindness in my time of need.
- Nikki McGrady
"My Very Worries at The Beginning Are Actually The Biggest Opportunity for Growth and Healing"
I have just completed the Know Yourself program, and I am enjoying this wavy path to self discovery, it feels almost like unraveling a knotted rope and then being at the helm to use it as a trapeze artist might to fly through the air! I literally laughed out loud as I came to the end of it because my very worries at the beginning are actually the biggest opportunity for growth and healing! I am very excited to continue with your courses to heal and grow. I am now doing the Awareness & Intuition workshop which I absolutely love, and am having fun with. I also just received the 'Next Step' email to Who Am I, and I felt the time management, goal setting and success tracking programs immediately grab me as a must!
- Tessa Miller
"Your Work Has Impacted Me in Many Positive Ways"
Thanks so much....deeply grateful for the knowledge, wisdom and understanding gained over the period I have been receiving your emails. Your work has impacted me in many positive ways.. I look forward daily for your insights. I have nothing but high praises and a sense of deep and profound gratitude for the work you do.
- Peter Leon
"The Daily Lessons Are Elevating My Awareness And Understanding Considerably"
"The daily lessons are keeping me focused in a way that is both meaningful and essential. Slowly but surely, I am beginning to 'open up' to these beautiful lessons, and day by day, they are indeed elevating my understanding and awareness considerably. It's going to take time but having a spiritual 'road map' has made a clear difference."
- Phyllis Foster
Click here
for more testimonials.

Eager to begin to KNOW and GROW yourself right now?
Members have free access to a private Facebook community. Connect with like-minded, aware individuals just like you to share challenges and successes and learn from each other's experiences.
24/7 - post any time, from anywhere. So convenient!
Connecting with others in this program will help you stay more focused, motivated, wiser and inspired.
Experience the benefits of expressing yourself in writing. Keep a written record of your experiences, insights and celebrations.

Take your first step into new possibilities for yourself now.
Higher Awareness Membership
Access to all 30 self-guided, personal and spiritual growth programs and over 250 resources
Annual Plan - $149 (USD) for 12 months (34% savings) (recommended - BEST DEAL)
No limits on downloads.

OR
Monthly Plan - $19 (USD)/month
Some membership download limits apply.
Private Online Facebook Group

Is it time for change?
Enroll in less than 2 Minutes. Start your life changing journey and begin building a solid foundation to support unbelievable expansion.
You are fully protected by our 30 day, 100%, money-back guarantee. Try us out and if you're not satisfied with our service, just email us and we'll refund you.
Join us in awakening to a more meaningful relationship with life.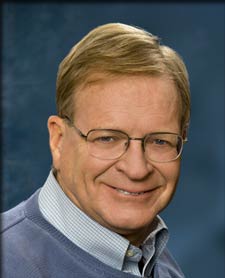 Sincerely,


John Robson Higher Awareness Inc.
Edmonton, AB Canada

P.S. The day you are different, everything will be different. But how do we change? We simply need to wake up to what's already inside us. It's absolutely magical! And we can show you how to do it!
Join us now. Get access to ALL of our materials. And discover for yourself a whole new world of possibilities.
"The real voyage of discovery consists
not in seeking new landscapes
but in having new eyes."
-- Marcel Proust
Our Company
Our Community

Copyright © 1999 - 2017
Higher Awareness, Inc.
#108, 11007 Jasper Ave. Edmonton, AB. Canada T5K 0K6
Phone: 1-780-462-2167 Mountain (GMT-7)
Email: John Robson