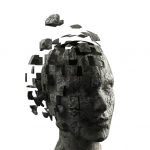 "If a man devotes himself to the instructions of his own unconscious, it can bestow this gift [of renewal], so that suddenly life, which has been stale and dull, turns into a rich unending inner adventure, full of creative possibilities." – Marie-Louise von Franz
Have you picked out your top 3 conditions that block intuition?
What are you doing to rid yourself of these 3 blocks? Do you have a plan? Life is more about unlearning and not learning. It is about simplifying and not adding more. It is about going inside and not outside. It is about silence and not activity. One does not DO to be more intuitive. One must UNDO to be more intuitive. In the silence you will find the voice.
Find more meaning and purpose in your life. Discover more on how to address your intuition blocks.
~ Meet you in Higher Awareness! ~