– MAINTAINING BALANCE series –
QUESTION YOUR LIFE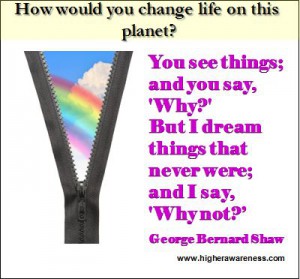 COACH'S TIP
Stretch your imagination. Envision a world of your choosing.
What would it look like? Our challenge is to break free of the social mindset, to design a future for ourselves and our world that wipes out the constraints and injustices that others believe to be real. With faith and vision, the impossible can be achieved.
INSPIRATION
"Cherish your visions; cherish your ideals; cherish the music that stirs in your heart, the beauty that forms in your mind, the loveliness that drapes your purest thoughts, for out of them will grow delightful conditions, all heavenly environment; of these if you but remain true to them, your world will at last be built." — James Allen
To understand why Smart Questions are so powerful, see how they can be your best friend and why they draw out Your Inner Wisdom, read the article Why Do Questions Work .
No matter where you are in your life, you have your own answers and we have the right questions to draw out your inner wisdom. Are you ready to confidently move forward and achieve what's most important to you? Visit Smart Question Coaching and explore how to fully trust your inner guidance and wisdom.
Meet you in Higher Awareness!