– MAINTAINING BALANCE series –
QUESTION YOUR LIFE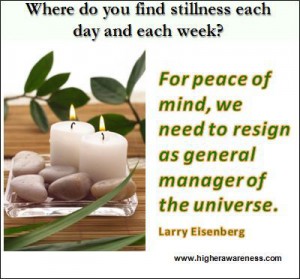 COACH'S TIP
If your mind and day are always full, you won't have space to accept anything new. You also won't have time to do basic maintenance.
Today's maintenance becomes tomorrow's fire fighting. Plan each day for quiet time, thinking time, stillness. Mahatma Gandhi would take more time to meditate when his workload increased and his work still got completed each day.
INSPIRATION
"Practice silence and you will acquire silent knowledge. In this silent knowledge is a computing system that is far more precise and far more accurate and far more powerful than anything that is contained in the boundaries of rational thought." — Deepak Chopra
To understand why Smart Questions are so powerful, see how they can be your best friend and why they draw out Your Inner Wisdom, read the article Why Do Questions Work .
No matter where you are in your life, you have your own answers and we have the right questions to draw out your inner wisdom. Are you ready to confidently move forward and achieve what's most important to you? Visit Smart Question Coaching and explore how to fully trust your inner guidance and wisdom.
Meet you in Higher Awareness!