1000 Students Through My Living Room in One Year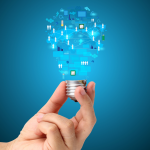 You read it right. I had over 1000 adults through my living room taking workshops in one year. If you want to be a facilitator or coach or are one already, I would like to share with you how I did that.
So how did I fill these workshops?
I had standing workshops three times per week for about three hours each, mainly in the evenings. In doing this I created lots of optional dates for people to choose from.
I did a lot of networking. I went to other people's workshops with my business cards and flyers. I went to networking events and tradeshows and delivered my very short pitch to generate highly qualified leads.
As individuals took one workshop I gave them a special deal in taking three other workshops for the price of 2.
I set up a referral system. Initially it was bring three and get in for free. Later I had better results – bring two paying attendees and you get in for free.
I also asked people for referrals.
I kept a detailed list of all prospects, their interests, their hot buttons and when they would like to take the next program. My assumption is with everyone – it is never a 'no', it is only 'when'. So I was signing up about 70% of my qualified prospects.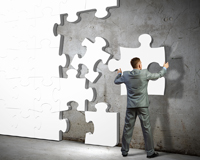 So what were the tools that I used in my networking?
I always had three pet questions that I would ask. These would reveal their level of interest in growth, change, empowerment and getting rid of their biggest challenge.
Contrary to what most sales trainers teach, I tried to get a 'no' as quickly as possible so that I knew I could efficiently move on to the next prospect.
I would leave them with my business card and a flyer and asked them if it was okay that I call them or email them the next day. I do not leave it up to them to call me.
I practiced my 1 minute elevator speech that contained a few qualifying questions, three large claims [benefits], a few features and exactly how it could benefit them.
I created a master spreadsheet list of who I contacted, their phone number, their hot buttons, extra points that I would remember them by, the last time I contacted them and the programs they had taken, if any.
I would spend about an hour each day following up my leads and getting commitments for the workshops.
And how did I set up my living room/classroom?
Chairs and the couch were comfortable and in a circle and I was basically just part of the circle.
I had a flipchart with two pages, one for ongoing presentation material and the other for notes, comments and exercises.
I had a remote control for my reflective music that I would play while they were doing their own exercises.
I had a self registration table, with receipts and a place for them to put their check or cash.
I had hot water, tea bags and cookies for people that came early and for a half-time break.
I had evaluation sheets and descriptions of the next programs available.
I had a sample name tag so they knew how to fill out name tags, so I can read them easily.
I had 15 clipboards each containing the workbook and resource materials for that workshop.
For more details on finding your unique niche, designing your own program, presentation skills and tips, marketing, and business strategies for fun, creative and successful workshops, explore our facilitation training program.
John Robson of higherawareness.com has for the last 15 years been supporting individuals in finding their uniqueness and training facilitators to find and share what they love to do.