MAINTAINING BALANCE series –
QUESTION YOUR LIFE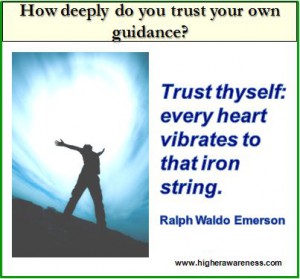 COACH'S TIP
Always trust that you know what's best for you. To create your life's work, BELIEVE IN YOURSELF AND ACT ON YOUR IDEAS. Give yourself permission to do what you want with your life. Take the initiative to set meaningful goals for yourself and achieve them.
Friend, begin to tell yourself why you CAN have what you need.
INSPIRATION
"Woe to the man whose heart has not learned while young to hope, to love — and to put its trust in life." — Joseph Conrad
To understand why Smart Questions are so powerful, see how they can be your best friend and why they draw out Your Inner Wisdom, read the article Why Do Questions Work .
No matter where you are in your life, you have your own answers and we have the right questions to draw out your inner wisdom. Are you ready to confidently move forward and achieve what's most important to you? Visit Smart Question Coaching and explore how to fully trust your inner guidance and wisdom.
Meet you in Higher Awareness!