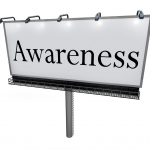 "Wisdom means listening to the still, small voice, the whisper that can be easily lost in the whirlwind of busyness, expectations, and conventions of the world." — Jean M. Blomquist
Create space for your intuition
Most of us are so busy in our external world that we neglect our inner world. Yet our wisdom lies within. Make time for reflection, healing and regeneration. Make time to slow down and watch your productivity, creativity and joy improve.
Catch those early warning signals
How sensitive are you? Do you hear the quiet voice of your intuition? Do you act on ideas that pop up in your mind? Do you pay attention when you get angry, fearful or stressed? Identify your early warning signs before you get hit by the cosmic 2×4 and experience the effects physically.
Identify your early warning signals sooner rather than later at Higher Awareness.
~ Meet you in Higher Awareness! ~