Personal Development Home <-- Self Control <-- Tracking Goals
Tracking Measurable Goals for Your Success
If it's important, measure it! Seeing proof of your progress and achievements will spur you on to even greater success! Discover the power of our 11 goal tracking tools for achieving goals.
"When performance is MEASURED, performance improves."
-- Author Unknown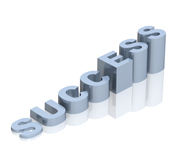 Now YOU too can start tracking measurable goals, attaining clarity, focus, meaning and real results
It is so easy to get caught up in the busyness of life. When we're consumed with activity, we tend to do what's urgent rather than what's important. We're not always aware when we're out of balance. And in the whirlwind, we can lose track of what we most want for our lives.
This workbook for Measuring and Tracking Goals will support you to:
Learn powerful tools to maintain attention and intention.
Develop measuring sticks for your growth.
Identify the right tools that work for you
Build your success habits
Develop self discipline
Clearly identify your next step.
It offers you 11 powerful Goal Measurement and Goal Tracking Tools to keep you focused. Explore each of them so you can use those that prove most effective for you.
When you download the Goal Tracking workbook, you will also receive 30 days of support emails. With additional tips and inspiration, these emails will help you:
Cultivate discipline, clear intention, completion, positive change, understanding, clarity and quality of results
Learn how to stay on track with what is important to you
Maintain your focus
Watch "success breed more success."
Develop persistence
Keep your eyes on the bigger picture of your life
Order your workbook and 30 days of support emails today to guide you in achieving goals through positive change.
"Man's mind stretched to a new idea never goes back to its original dimensions." -- Oliver Wendell Holmes
Unfocused, unmotivated, slow progress?
Want results, discipline, confidence?
Give us a try for one month at $19 and explore these goal tracking resources and watch your life change.

Our Company
Our Community

Copyright © 1999 - 2019
Higher Awareness, Inc.
#108, 11007 Jasper Ave. Edmonton, AB. Canada T5K 0K6
Phone: 1-780-462-2167 or toll free in N.A. 1-844-828-0740 Mountain (GMT-7)
Email: John Robson