"All big things in this world are done by people who are naive and have an idea that is obviously impossible." — Dr. Frank Richards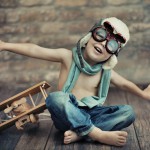 The real key to unlock your creativity is self-actualization. It is being passionate about something. It is aligning with your life purpose or buying into a vision with everything that you have. It is not about motivation from the outside — it is about that inner drive, fueled by a deep need that wants to be satisfied. This passion must be innate, natural, deep and long term. Connect with it and your creativity will soar. Be fueled from the inside out. Feel the power of ideas flowing out of you.
Tap the incredible creative capacity of your mind. One tip alone will triple your creativity. Explore our 3 in-depth mind development programs to help you with developing mind power.