– MAINTAINING BALANCE series –
QUESTION YOUR LIFE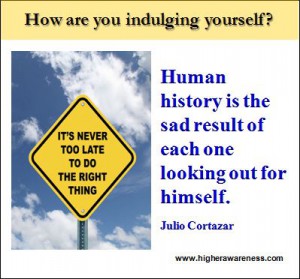 COACH'S TIP
We indulge ourselves when we seek to meet our longings through desires of the personality. We indulge ourselves when we buy another dress to make us happy, when we eat another snack to ease the hunger, when we have an affair to feel powerful or loveable. Any pleasure we achieve, if we achieve any at all, is shallow and short-lived. The only lasting satisfaction can come from meeting the deep spiritual needs of the soul. Look behind the material form of what you want and you'll discover the soul quality that wants to be expressed.
INSPIRATION
"But life lived only for oneself does not truly satisfy men or women. There is a hunger in Americans today for larger purposes beyond the self." — Betty Friedan
To understand why Smart Questions are so powerful, see how they can be your best friend and why they draw out Your Inner Wisdom, read the article Why Do Questions Work .
No matter where you are in your life, you have your own answers and we have the right questions to draw out your inner wisdom. Are you ready to confidently move forward and achieve what's most important to you? Visit Smart Question Coaching and explore how to fully trust your inner guidance and wisdom.
Meet you in Higher Awareness!