How do you handle emotions? What do you feel about how you feel?
When you know your style of feeling and reacting, you will know areas that you are weak in and strong in. You can use your best skills when the need calls upon you. You will be much more appreciative of other people's styles of emoting. You will develop new skills of compassion and empathy.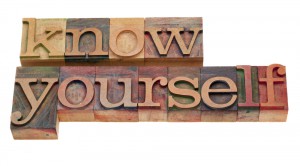 Explore your emotional and feeling nature. Here are some questions you can ponder:
What level of volatility do you experience – serenity or explosiveness?
How flexible are you in your emotional responses?
Is your level of attachment more clingy or detached?
Are you more instinctual, caring or loving?
Understand better how to apply your feeling nature. Higher Awareness has many resources to help you understand not only your emotion handling processes but how you handle your thinking and actions. Knowing yourself greatly improves your self confidence in your ability to make a difference in the world.