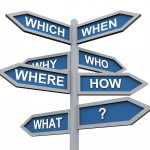 * Do you have a system or time set up for reviewing your life goals, priorities and what is important to you?
* What appointments and commitments do you have for the next week?
* What do WANT to do in the next week?
* Do you have an appointment for yourself or your most significant relationship?
* Do you have time set aside to use your imagination or creativity?
* Is it all this information kept in one place for quick access?
We have honed 12 Smart Personal Performance questions to ask yourself weekly to keep your life growing and fulfilled. Get your free Personal Performance Questions. Book in your calendar an hour every week to answer these questions and watch your life change. Having your own life in a book is a powerful tool.
Meet you in Higher Awareness!