– MAINTAINING BALANCE series –
QUESTION YOUR LIFE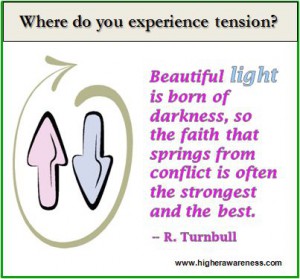 COACH'S TIP
Tension comes from 2 sources. One is the struggle we experience with the polarities within our personality, e.g. we're both good and bad. This is called stress when our ego is involved. The other form of tension exists between our soul and personality. This tension works to create union and expand consciousness. Be aware of tension and ponder its source. Allow it to be and learn from it.
INSPIRATION
"The things which hurt, instruct." — Benjamin Franklin
To understand why Smart Questions are so powerful, see how they can be your best friend and why they draw out Your Inner Wisdom, read the article Why Do Questions Work .
No matter where you are in your life, you have your own answers and we have the right questions to draw out your inner wisdom. Are you ready to confidently move forward and achieve what's most important to you? Visit Smart Question Coaching and explore how to fully trust your inner guidance and wisdom.
Meet you in Higher Awareness!