– MAINTAINING BALANCE series –
QUESTION YOUR LIFE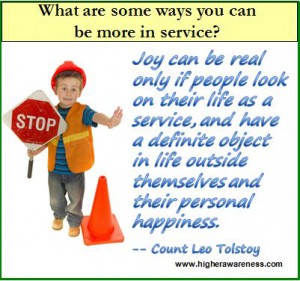 COACH'S TIP
What does service mean to you? Do you do it with joy or out of a sense of duty? Can you do it from love rather than from an attitude that it's what you should do or what others expect you to do? Give and be in service unconditionally and feel the joy that can occur.
INSPIRATION
"We must constantly ask ourselves if what we are doing is going to make us, and those around us, happy. Because happiness is the ultimate goal. It is the goal of all other goals." — Deepak Chopra
To understand why Smart Questions are so powerful, see how they can be your best friend and why they draw out Your Inner Wisdom, read the article Why Do Questions Work .
No matter where you are in your life, you have your own answers and we have the right questions to draw out your inner wisdom. Are you ready to confidently move forward and achieve what's most important to you? Visit Smart Question Coaching and explore how to fully trust your inner guidance and wisdom.
Meet you in Higher Awareness!