Intuition Distinctions and Spiritual Discernment
Your all-knowing, intuitive higher guidance is always available ...
How well are you listening to it?
Your intuition offers up ways to heal, warn you, generate ideas, solve problems, offer peace of mind, relate to others, be in service, have fun, ... actually, anything you need.
Meanwhile we block ourselves from the multitude of benefits of trusting our intuition. Life has 100's of complex influences: such as your subconscious, ego, imagination, life purpose, spiritual life, natural cycles, should's, entitlement, the environment, social influences, etc. - and none of them are logical or rational.
At best, our subconscious limited programming and our controlling ego only offer up mediocre, superficial, monkey mind, comfort zone habits and emotional reactions.
But there is a way to make sense of your life. You can become your own crystal ball!
A meaningful life is impossible to navigate unless you learn to trust and follow an all knowing source which is your higher guidance - your intuition. Because miracles do not happen in your comfort zones.
When you work with intuition you will:
work with cause instead of effects,
respond appropriately and wisely to yours and other's needs,
more easily overcome physical challenges,
discriminate truth from illusion,
discern the highest qualities of love, truth, beauty, peace and joy, and
create miracles you never dreamed of.

After reading the very first Intuition Distinctions email from Higher Awareness, my inner voice whispered, "know this." With each subsequent email in this series, I became more aware of how my fear of change and loss keeps me stuck in my head and out of my heart. I've been listening in the silence. I've detected a subtle guidance calling me to positive action. When I follow the clues and pay attention to the results of my intuition, the fear is replaced by trust. Thanks John and Higher Awareness for articulating the process.
‾ Kathie Sutherland, Alberta, Canada ‾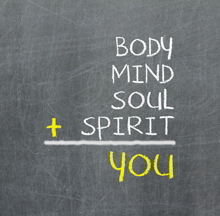 Sample our Intuition Distinctions program for free and distinguish higher guidance from the self-centered, limited thinking, manipulative ego. You will also receive our very popular, free, Inner Journey inspirational messages.
You will receive 6 of our 20 intuition development emails that offer:
a definition of Intuition
ways to improve intuition
ways that block intuition and
multiple distinctions that characterize low from higher levels of information.
a daily worksheet to discern the level of truth of your intuitive hits.
Fill in the form below and the captcha code and you can immediately start improving your intuition.