Personal Development High Level Questions and Tips
Be coached by our daily high-level smart questions that support your growth physically, emotionally, mentally and spiritually.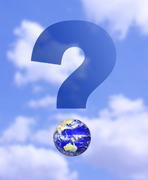 As a member you receive 90 days daily high-level questions for each of the seven themes below. This is like having your own personal coach that asks in-depth questions to help you shift perspectives and identify your blind spots. You also receive smart questions on multiple topics. See below
Daily high-level questions for each of these six themes of 60 smart questions each over 90 days.
Self Control Questions - Clarify your goals and manage your minutes. Stay on top of what is important to you. Become more effective and efficient. Spark your motivation. Overcome procrastination.
Emotions and Awareness Questions - Break through what holds you back. Become more conscious of the unconscious programs that cause pain. Reduce resistance, anxiety, stress and worry. Attain new levels of self-acceptance and personal responsibility as you connect with your authentic self.
Mind Development Questions - Become more aware of how your mind creates your reality. Expand your creativity. Open the door to higher intuition and inner motivation. Be inspired to be all you can be.
Spiritual Development Questions - Practice daily spiritual living. Connect with your own divinity. Explore your life purpose. Trust your intuition.
Money Management Questions - Explore your relationship with money. Build a foundation for increasing your self worth and net worth. Open to embrace true wealth and abundance.
Relationship Questions - Falling out of love with your partner? Continually at war with a child? Intimidated by your boss or a colleague? Unbelievably irritated by a parent? Our relationship questions will help draw out your own right answers. Transform your relationships by working from the inside out
Balance Questions - Receive a mix of all of the above six themes. Keep up the practise of drawing out your own inner wisdom and guidance.
More Smart Questions and Tips to fill your specific needs about:
Exploring Guilt - Questions to help overcome guilt
Big Picture Thinking - What's The Big Picture For Your Life?
Commitment - Find and plug the holes in your commitment.
Goals - Set Meaningful Goals
Money - Manage Your Money

Empowerment - Empowering yourself and others
Daily Review - Be efficient with daily review questions!
Weekly Review - Be effective with weekly review questions!
Monthly Review - Maintain balance and growth with monthly review questions!
Prosperity - Think your way to prosperity
Shifting from Inner to Outer Focus - Questions and tools for increasing action and outer results.
Shifting from Outer to Inner Focus - Questions and tools for being more reflective and relaxed.
Stillness - Still your mind and busyness and still your life!
Time - Get The Most From Your Time
Know Your Soul - Capture ways in which Soul works through you.
Revealing Subconscious Shadows - Identify blocks, self-sabotage and limiting patterns.
Best questions to ask yourself - Draw out your inner power.
Healing - Focus on healing the past and feeling better about yourself.
Stress Reducers - Attain peace of mind, clarity, control and more
Life Purpose - Clarify your direction and destiny in life.
Higher Level Questions - Take your thinking and perceiving to a higher order.
Creativity Questions - Spark lots of new ideas!
Good Interviewer Questions to Ask - Draw the best out of prospective employees.
Good Interviewee Questions - Find out if a job is the right one for you.
Conversation Starter Questions - Never be stuck for words or feel shy again.
Grief Questions - Identify the 5 phases of grieving.
Deep Life Questions - Know yourself deeply and discover hidden thoughts and feelings.
Weight Loss Questions - Find out the deeper causes of gaining weight.
Personal Growth Buffet - What's next from the self-help buffet?
Free Time Questions - Create breathing space in your life.
Best questions to ask yourself - Draw out your inner power.
Decision Making - Ways to find the right path for you.
Mental Awareness - Know how your mind works.
Emotional Awareness - Do not be controlled by reactions.
Depression Questions - Find hope in your life.
Fun Questions - You deserve more joy.
Retire-ability Questions - Find your ideal life style.