Universal Law #2
Universal Law of Duality and Attraction
Unlock the Greater Force and Energy from Within You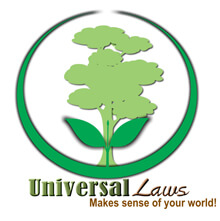 Want to manifest positive things such as wealth, good relationships, love, understanding, joy, peace, and more? Your fascination to the finer things in life may have lead you here. There is more to the message of Law Number 2 than the Secret of Attraction. Full understanding of the second universal law is a MUST to truly magnetize the life you've been dreaming.
ANSWERS ARE WITHIN.
Enter a journey that acknowledges the opposing forces that define who you are
Open to healing the tensions of dualities. Reconcile dualities and differences from a higher perspective.
Master intuition, beauty, discernment, patience and virtues.
Understand the Yin/Yang energy and learn to call upon the Yin energy that does the inner work.
Just BE YOU and everything you need will come to you.
The Number '2' is a symbol of DUALITY - the attraction of opposites or dualities such as: male/female, giving/receiving, love/hate, ebb/flow and Yin/Yang etc. It is important to note that there is a major duality at play in our life: our SOUL versus our PERSONALITY.

✔ Grow and evolve to integrate these higher and lower energies
✔ Allow the natural causative forces - the SOUL and consciousness to continuously work through us
✔ Support your inner work
Journey towards true understanding of how to recreate your life from the inside out. Magnetize what you truly want out of life. Know that your inner work is cause in manifestation
Let your inner work do the work!
All encounters and events mirror something in us (projections).
Our outer life (behaviors, reactions) mirrors our inner life (our conditioning, beliefs, self centeredness, control).
Ready to project your loving message to the Universe?
Click the link for more information on Universal Law
Join Higher Awareness and together we release the great loving energy from within us to heal, reconcile forces and mirror our good intentions and great ambitions.