– MAINTAINING BALANCE series –
QUESTION YOUR LIFE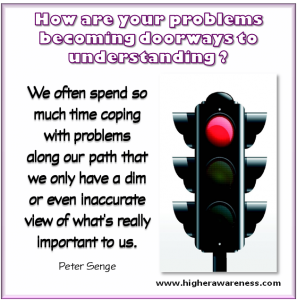 COACH'S TIP
Make time to explore and reframe your problems. What are you learning about yourself? How are you becoming more empowered to deal with these problems? Journal on what is surfacing for you through this process.
INSPIRATION
"As you re-train your emotional and mental reactions and increase your coherence, you will re-create your life. You will reach a place where you no longer have to keep 'working things out,' but realize they are worked out!" — Doc Childre
To understand why Smart Questions are so powerful, see how they can be your best friend and why they draw out Your Inner Wisdom, read the article Why Do Questions Work .
No matter where you are in your life, you have your own answers and we have the right questions to draw out your inner wisdom. Are you ready to confidently move forward and achieve what's most important to you? Visit Smart Question Coaching and explore how to fully trust your inner guidance and wisdom.
Meet you in Higher Awareness!