"Great ideas start with completely unrealistic thoughts."
~ Markus Mettler ~
Interested in sparking your creativity to generate new ideas and perspectives?
Try this: mix and match current trends to create brand new, intriguing possibilities. Or match current trends with areas you are working on in your life to illuminate new dimensions for exploration.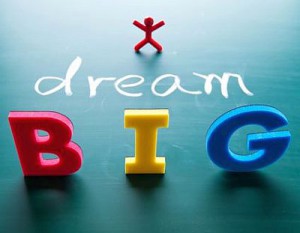 To give you some examples, I just merged common trends together to generate these new ideas:
– immediate wireless coaching
– a virtual retire-ability game
– a bed and breakfast offering self help coaching
– intuitive decision making tools for seniors
– a portable food quality detector.
This exercise uses creative lateral thinking (with its inherent intuition power) to stimulate your thinking. With some inner awareness, you will recognize and resonate with something that ignites a little excitement within you.
Give it a try! Think of an area you want to work on in your life – relationships, career, house, entertainment, services, healing, a project, purpose, etc.
Then scan the attached trends list and make your own list of the trends that could apply to your area of interest. Or just start combining trends together. Banish your judge and inner critic and spend some time playing with it. Think big. Sleep on it. And if you find you cannot sleep, it is probably a great idea!
I have always found that creating something new – thinking on the edge or out of the box – opens the door to passion, excitement and synergistic creativity. Rather than try to force new ideas to arise, open to find what calls to you instead.
Be sensitive to the expansive energies of mass consciousness, innovation, trends and the leading edge. A part of you can always resonate with higher evolving patterns.
If you enjoyed this exercise, check out the almost 100 Intuitive Resource lists free to Higher Awareness members to stimulate more expansive thinking.