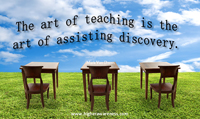 Do you love journal writing?
Do you want to show others how it can change their lives?
Of all the workshops I have offered, journal writing has provided the most insights and learning for attendees. Most participants deeply connect with themselves more than they ever have in the past and they do it on their own and their self-reliance skyrockets.
Also my most profound spiritual experiences have happened in small journaling groups where everyone is connecting with and writing about their inner truth.
That is why I enjoy offering a journaling facilitation training program – with or without certification. That is why I created some of my own journaling tools and wrote a book called "Journaling for Self Empowerment" which has 50 journaling tools and multiple ways to apply them.
Here are more reasons why I train journaling facilitators:
Journaling is one of the most powerful tools for people to go inside and draw out their own inner wisdom. It takes the focus off the instructor and outside world and makes the focus on themselves and their perceptions.
The workshops are easy to do as it is about the attendees doing their inner work.
There is a large interest in how to get the most out of journal or diary writing.
Journaling has so many benefits it is easier to promote to others.
There is a good repeat business and referrals because journaling works and touches almost all people deeply.
It can be applied to any personal development theme or topic such as creativity, life purpose, writing your life story, healing, spiritual growth and many more niches.
Whether you want to just support small groups or make a part or full time income in multiple ways consider Facilitating Journaling Workshops at Higher Awareness. It is one of our 3 turnkey workshops with all the speaker notes, handouts and promotion materials done for you.
Meet you in Higher Awareness.