Anyone who has ever baked bread from scratch will know that it requires a high level of patience and care to be able to perfect a beautiful looking and tasting bread.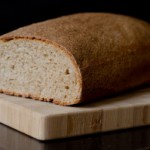 For those that haven't tried it yet, here's a simplified version. Basically you need an exact amount of ingredients and mix them together. As soon as everything is mixed, the next step is to knead the dough. After which, you need to set it aside and allow the dough to rise (this can take hours!). In between those hours, you need to fine tune the dough which means you may have to knead and then set it aside again. And once you have a perfectly risen dough, you pop it into an oven till you get a perfect brown loaf.
Sure, it may seem a lot of work and you may find yourself asking is it worth it? Well, when you bite into that warm, aromatic, soft on the inside and crusty on the outside, perfectly baked bread all the effort is worth it. (Mmmm, I can smell and taste it already!)
Like making bread, higher consciousness does not manifest overnight. You will have to work with basic ingredients in a certain way so they integrate and rise. This may test your patience as  you put in more repetitive effort of massaging, warming and reworking the raw materials ( and even taste testing). In the end though, the basic ingredients transform into something blissful and beautiful; everything will be worth it.
Are you ready to knead your life into the way you really want it? Join us in Higher Awareness and we'll be more than happy to show you how to raise your consciousness!